A FANTASY STRATEGY GAME WITH TDS THAT OPERATE TROOPS IN REAL TIME AND MAP BATTLES BASED ON KRAKIN!
Age of Frostfall is a real-time strategy tower defense that raises a dragon and fights ice monsters together. The ice monsters who plan to conquer the world attacking with a snowstorm will strengthen the army to counter them while raising dragons hatched from eggs. Basically, it's a strategy system like Krakin, but it features a TD-type battle that moves troops in real time at key points in the story to intercept enemies. Let's restore the abandoned castle, recruit soldiers, and cooperate with the trained dragon to drive out the ice monsters!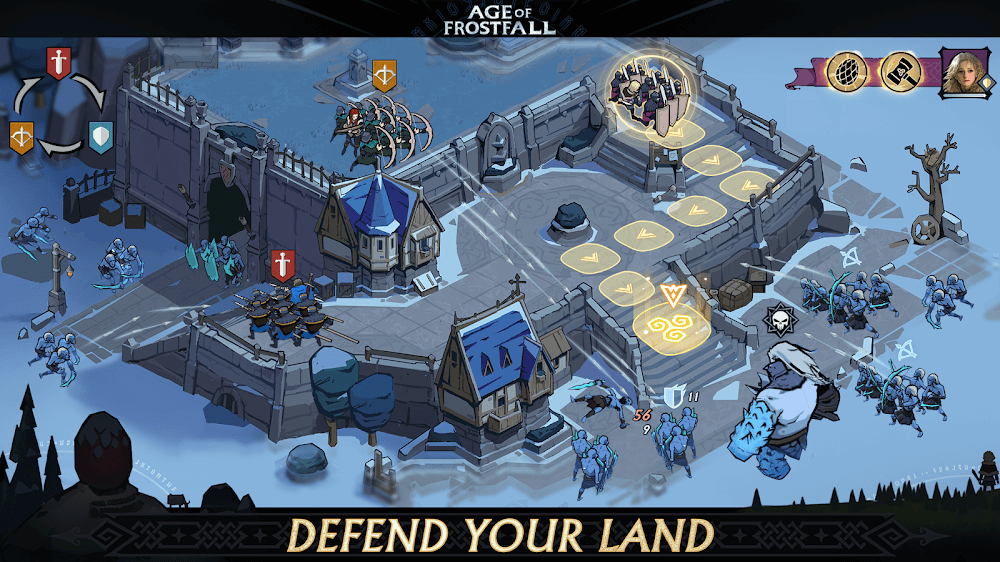 A REAL-TIME TOWER DEFENSE BATTLE WHERE EACH UNIT MOVES AND INTERCEPTS THE ENEMY!
Specify where to move by tapping the squares. The main story battle is a tower defense battle set in a three-dimensional fort. The battle itself progresses in real-time with a system that taps the place where you want to specify the unit and move it. Spear units can penetrate shields; shield units can block bow attacks, and so on.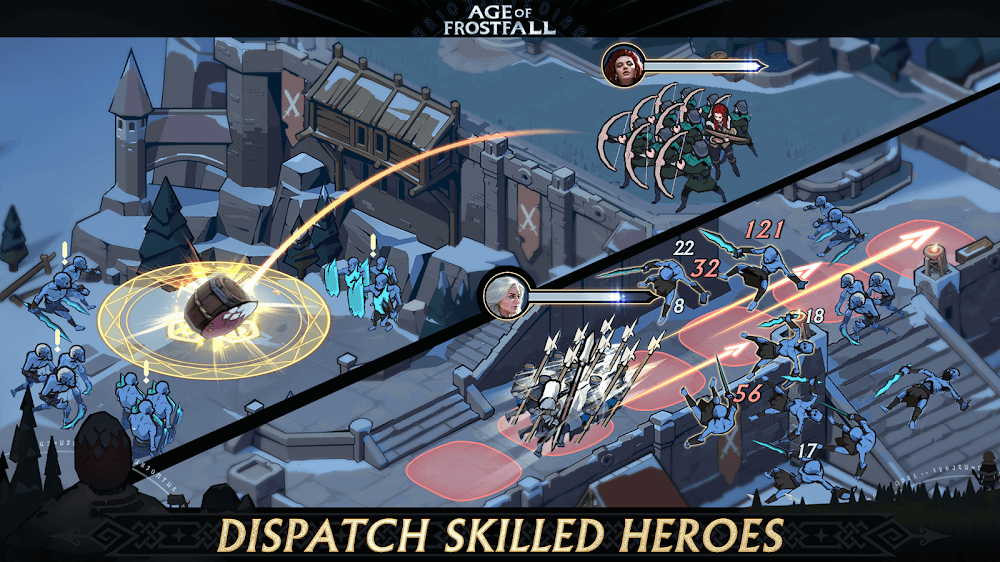 EXPLORE AND RESTORE THE CASTLE AND ITS SURROUNDINGS!
As you proceed with the development, functions will be released and the story will progress. The main story progresses by exploring and restoring the castle and its surroundings. The story and adventure are the main focus compared to Krakin, and as you progress, the aforementioned battle will occur. In scenes such as rescuing and liberating the people, there is also a simple auto battle where 1-2 units are dispatched. By restoring the facility, various functions will be released, and you will be able to train soldiers.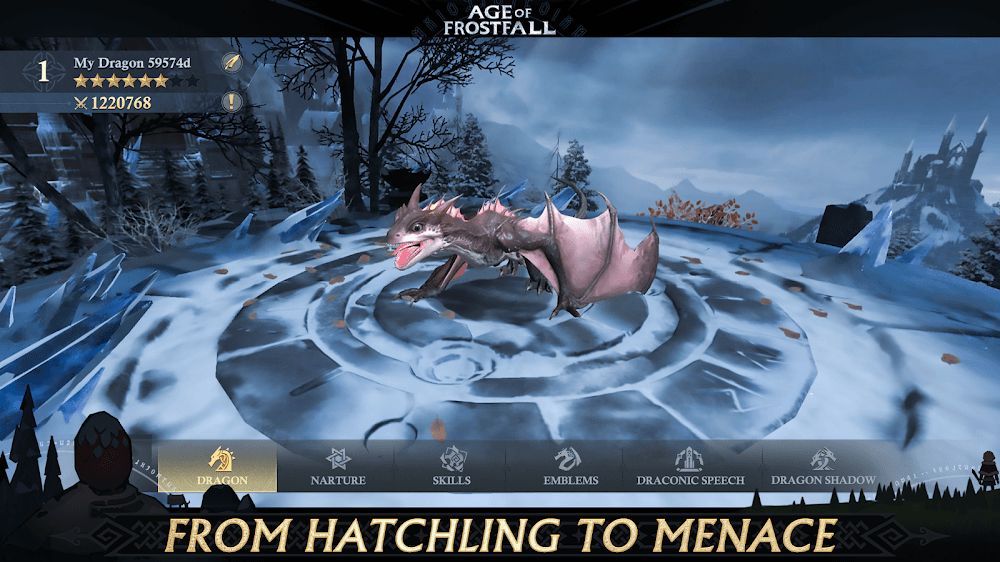 REAL-TIME TD BATTLES AND CONVERSATION EVENTS!
TD in real-time. And a dramatic development is also inserted. Overall, it is based on the Krakin system, but the battle in the story is a real-time TD that can be said to be a completely different game. Not only that, there are conversation events with options such as consultations from the citizens and suggestions from subordinates, so it feels good to have a lot of volumes.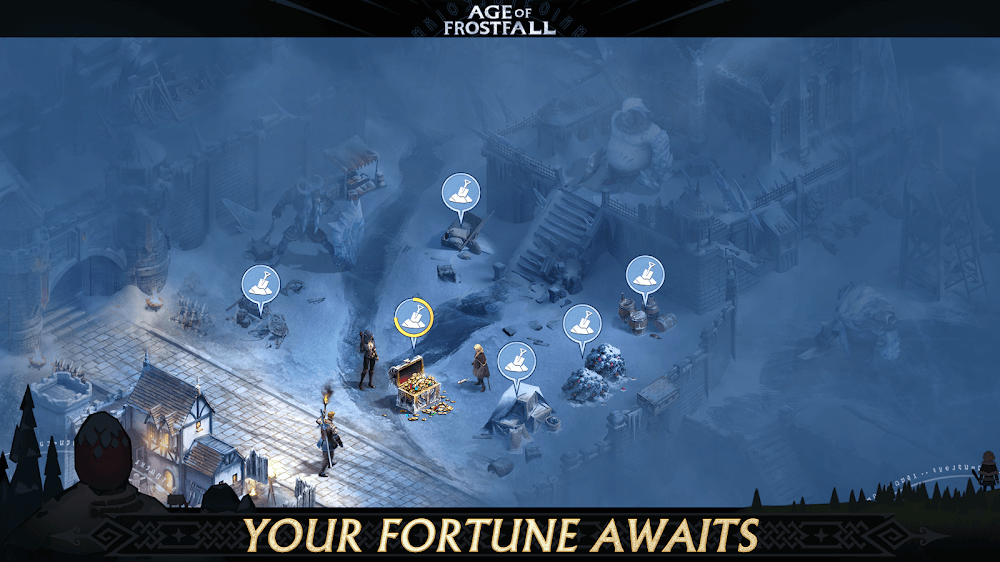 You can enjoy story development, such as the flow of raising dragons while restoring the castle and its surroundings and fighting together! A dragon that is active in battle. Let's grow and fight together. The development of the story is exciting, such as hatching a dragon, raising it, and fighting together, releasing an abandoned castle from the ice, and rebuilding it, including its surroundings. Many story descriptions are richer than similar strategies, and relationships with friends are drawn through conversation events, similar to JRPGs.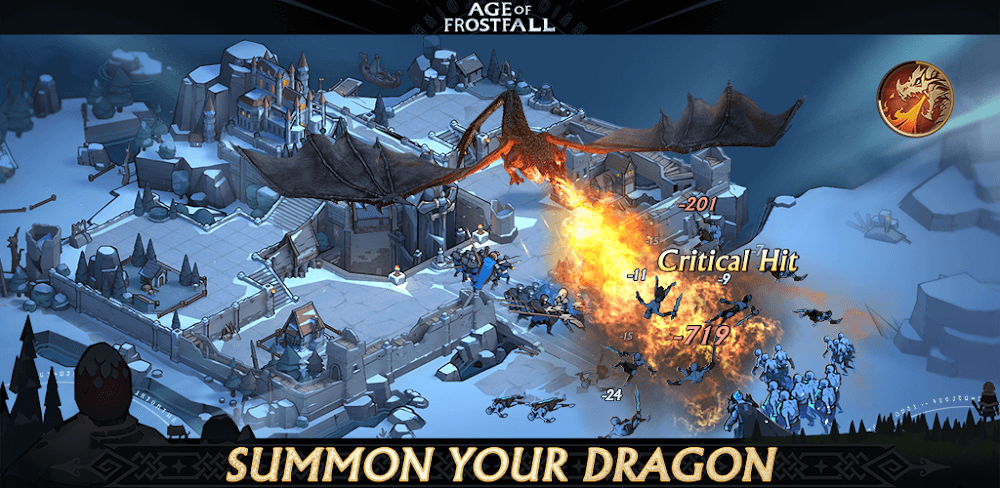 U WILL BE ATTRACTED TO THE WORLD VIEW WITH BEAUTIFUL GRAPHICS!
The graphics are also quite good, but there are many highlights, such as digging into the characters. The 2D graphics displayed in stories and conversation events and the 3D models during battle are all very beautiful. In particular, the expression of height differences during TD battles is excellent and easy to operate. Movie-like productions are also included everywhere, raising the world view to a more profound one.
Age of Frostfall v14.8.0 APK (Latest) Download