The genre of survival games is no longer a stranger for players all around the world. In five minutes, you can catch any game in the genre on Google Play right away in 5 minutes. But is it quite hard to search for a really good game to play for a long time, for a week or maybe a month? ARIDA: Backland's Awakening, for sure, is the best choice recently.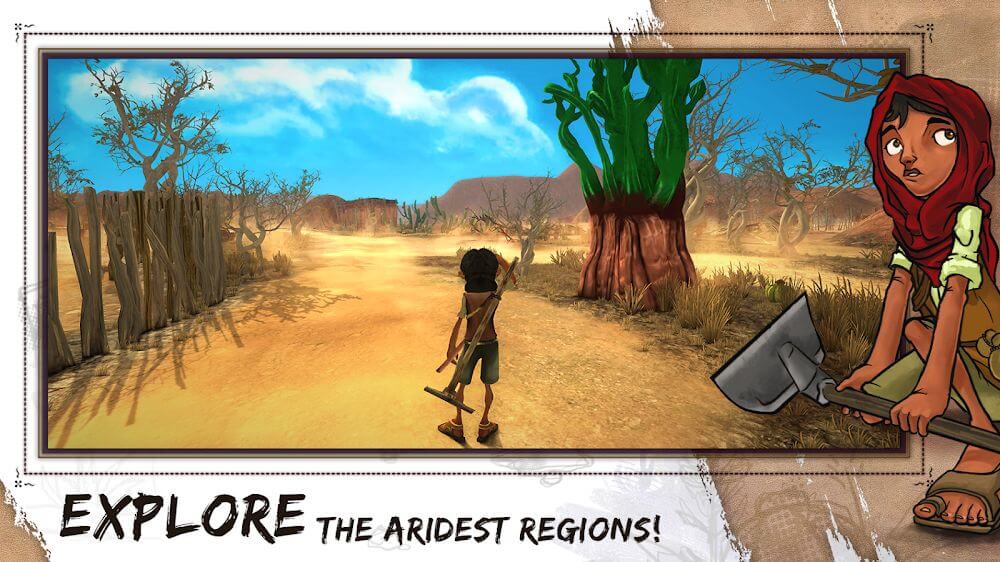 THE BACKGROUND FROM BAHIA
First of all, players play a role of a girl named Arida, who has been living in the aridest regions of an imagined world. Everybody in this world fights for their life searches for food and even pays back some groups of other humans. I wonder if the little girl can live in this fierce world or not?
The game was set in the Backlands of Bahia in 1896. Players will control the girl roaming around to find some very first things to remain in her life. On the top left corner of the screen, you can see some icons that can show you the life conditions of the main character. First, the bottle of water shows how long you can keep yourself from getting thirsty. And secondly, the fork is an indication of hunger. Try not to leave yourself starving!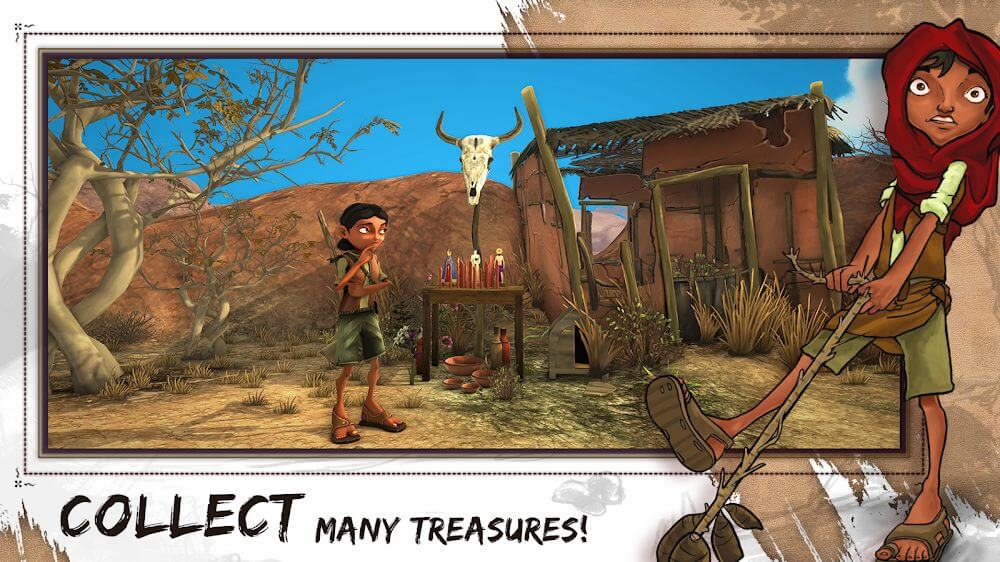 MINECRAFT-STYLED GAMEPLAY
It is not just a game that requires players to wander around to find something to leave day after day. You can do the tasks and observe the rewards from them. Even though Bahia is a deserted land, you are able to explore some resources from nature. It is straightforward for you to live in this world. You need to follow the task shown in the box and then complete it as fast as possible. You will die if the water and the fork go down to zero.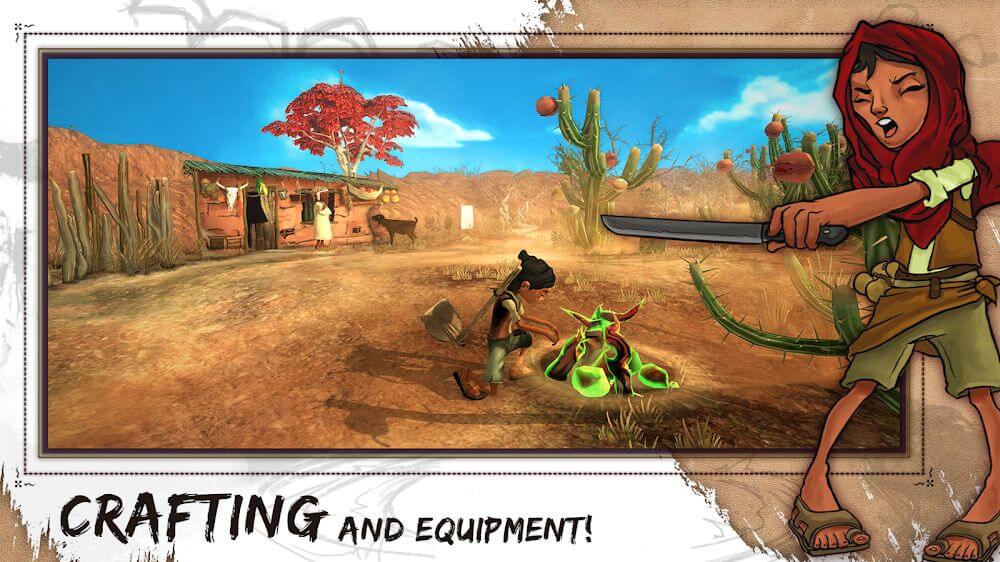 When the reward is more and more enough for you to build the house, try to build one for yourself. It is not that hard; you have some options to choose from; click and the character will do everything. Rebuild the environment around you and make everything worth living. After that, the game's story will be driven in other directions.
This is the first part of a franchise that you need to pay more time to figure out. The content under all of the dialogues between you and some people will be released in the game's next part. Try not to die before you know how and why the world became like this.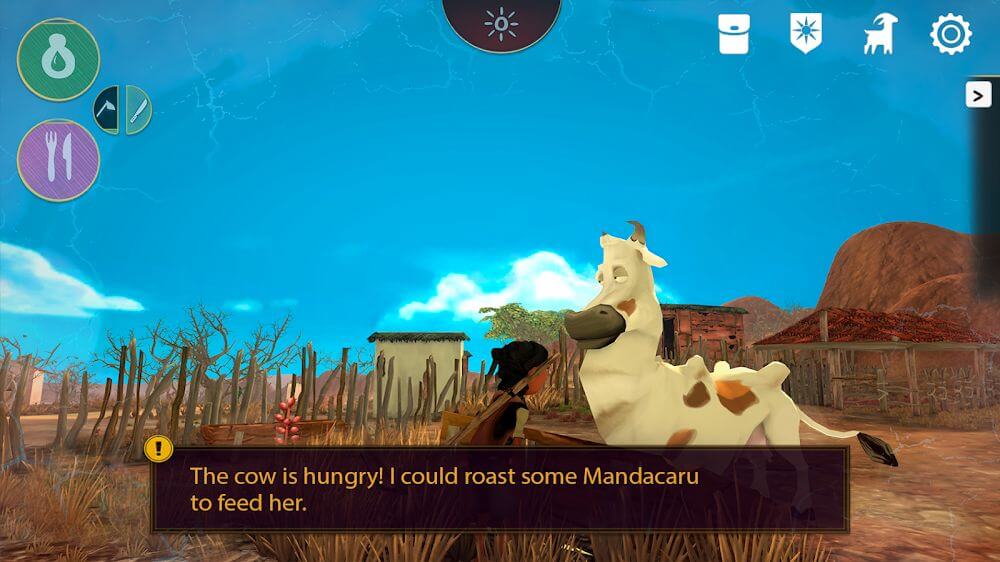 FEATURES AND GAME PLAY
"Art of ARIDA" is a digital art book providing behind-the-scenes gaming elements.
The Brazilian hinterlands have numerous unique tales. Find hidden treasures and learn backcountry tales.
Explore dry areas to learn about the backcountry and locate supplies. Always keep an inventory.
Drought causes hunger and thirst in the backcountry. Solve the elders' quests to acquire water and food.
Backcountry living requires wisdom. Try creating with the region's exotic wildlife and vegetation. Maybe you'll need to traverse the backcountry.
RIDA requires equipment. Get water, clear roads, and chop corn using a machete and hoe. Sharp tools are useless, so bring plenty of grindstones.
ARIDA: Backland's Awakening v1.18.0 MOD APK (Menu/Speed Game/Unlimited Resources) Download