You are a cat lover and want to own yourself a cute cat but can't afford to raise a real cat, then come to the game Bubbu – My Virtual Pet Cat; you will be satisfied. Get your wish without having to worry about anything at all. The game provides you with an adorable virtual cat; your task is to take care of it, turn it into the happiest cat in the world.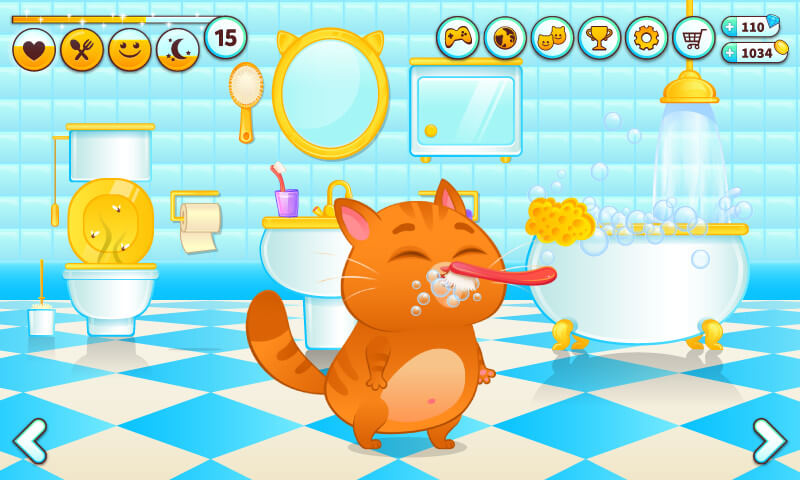 CONNECT WITH YOUR BUDDY CAT
Bubbu is a cat who loves to eat well, loves to take selfies, and dances with his friends. Connect with it by taking it out for a walk, feeding it delicious food, and buying nice clothes. Take your cute cat on a trip to the beach, to the city,… make everyday fun and happy. Quickly complete tasks, earn money to buy real furniture, decorate a beautiful house, and turn the dilapidated house into a grand cat mansion.
Spin the wheel of fortune every day to receive many attractive rewards. You can take it to the showroom, change clothes and accessories and give it the style you want. In addition, players can buy other items by paying with money through the in-app store. And besides, don't forget to bathe, feed it, coax it to sleep to recover its health after a tiring day.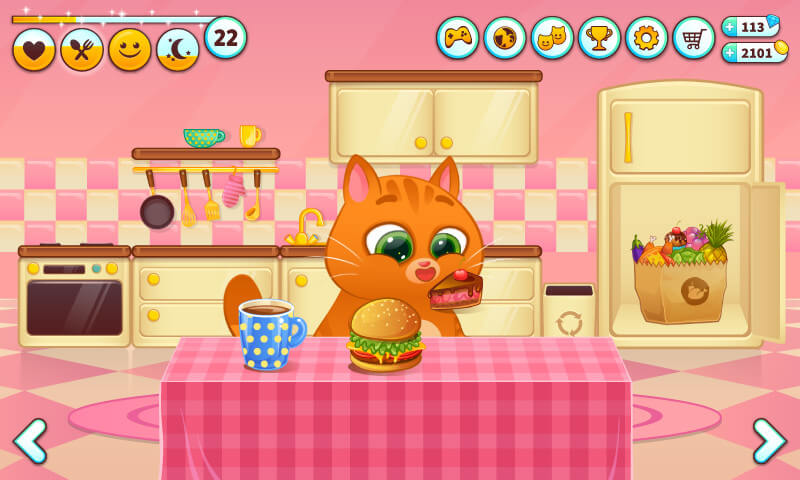 AMAZING MINUTES OF ENTERTAINMENT
Earn coins to feed Bubbu the cat to become fat and enjoy the best life by playing the games available in the app. The publisher offers more than 30 exciting games for you to choose from, such as Fish Ninja, Cat Sings, Jumping Cat,… Decorate, maintain the bike for the best rides, explore the world of the fat cat by taking it diving, fishing, walking,… Games like bringing you back to your childhood with tree climbing sessions, fruit picking, playing games,…
Become a farmer who takes care of foods, milks cows every day, decorates the cat's house more novel, welcomes your cat into it to take care of it. In addition, players can also change the mode between this and the night to enjoy a wonderful world, listen to the soothing sound that the game brings, immerse themselves in the extensive world of this fat cat. Please love and take care of them like a real cat.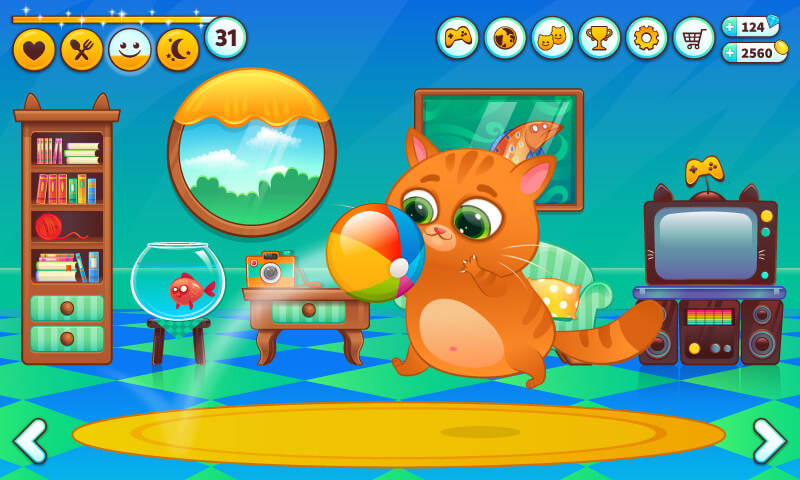 EXPERIENCE LOADS OF FUN ACTIVITIES
Bubbu's world is brimming with entertaining pastimes and charming pet activities. Customize Bubbu's house to make it into a magnificent cat palace. You can grow fresh veggies in your garden and milk a cow every day if you're a true farmer. Prepare for a mountainous climb by customizing your attractive vehicle.
At the beach, go fishing or scuba diving. You may travel to the city or even into space to protect your planet from alien attack. Play basketball and football, travel across sea rocks, and climb the tree. Make an effort to switch between day and night, and listen to the sounds of nature.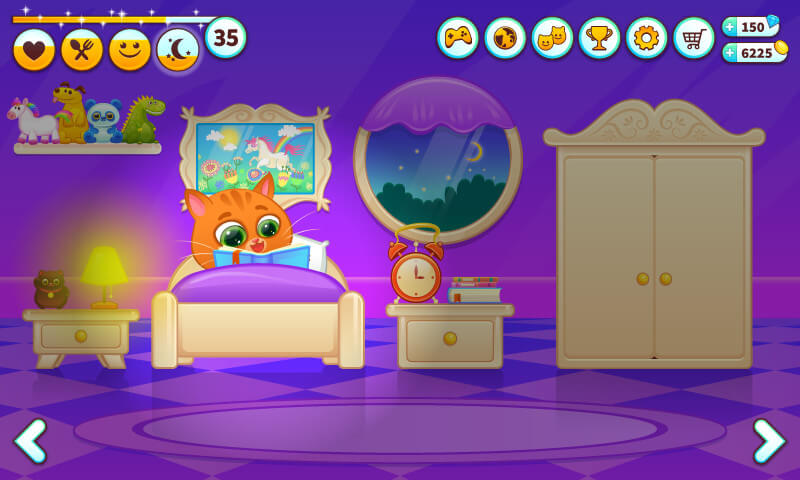 FITS EVERYONE
The game has provided user privacy protection laws. It is entirely free, suitable for all ages, especially for children, exposing children to a whole new world in This game helps you relax and entertain after stressful working hours. Especially suitable for those who want to have cats but are afraid of cleaning for them. Save money and time than raising a real cat.
The virtual fat cat brings novelty to everyone, and it is not only a virtual cat but also a friend who always accompanies you. Don't let it get sick, sick, or starving, because that's just too terrible. Let it always be happy, happiest.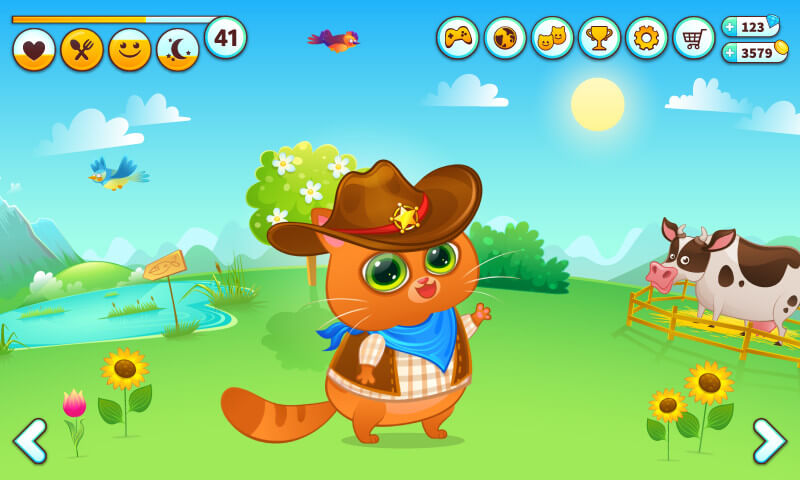 Become a genuine "owner" through this game. In the game, the cat Bubbu is entirely owned by you. It is waiting for you to take care of it, hurry up and install it!
Bubbu – My Virtual Pet Cat v1.114 MOD APK (Unlimited Money) Download