Eroica brings you a dramatic journey in a fantasy world after a strange phenomenon has occurred. You will meet different characters and embark on a journey against powerful monsters. At the same time, the number of characters you can recruit is diverse to help you win in turn-based fighting games. So powerful squads can be created.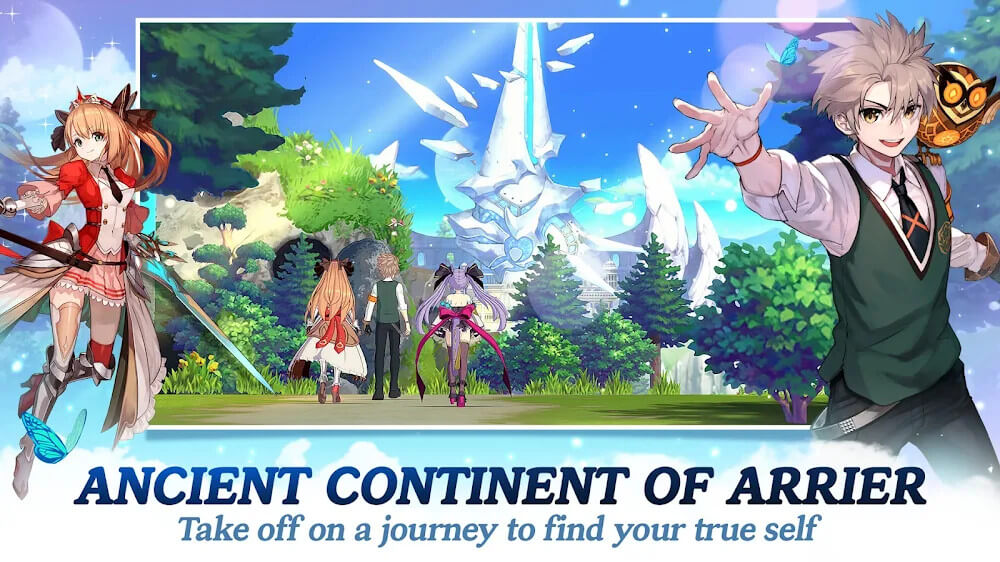 TRAVEL TO A FANTASY WORLD
In Eroica, players will experience Sei's story and journey as he is transported to a strange world. Specifically, the story begins when Sei and Akari are playing a strategy game and trying to defeat the mighty dragon with the characters they own. Sei was determined not to sacrifice a character to destroy the dragon, and seconds later, the game started to react. A flash of light pulls Sei to another world, and fateful encounters begin.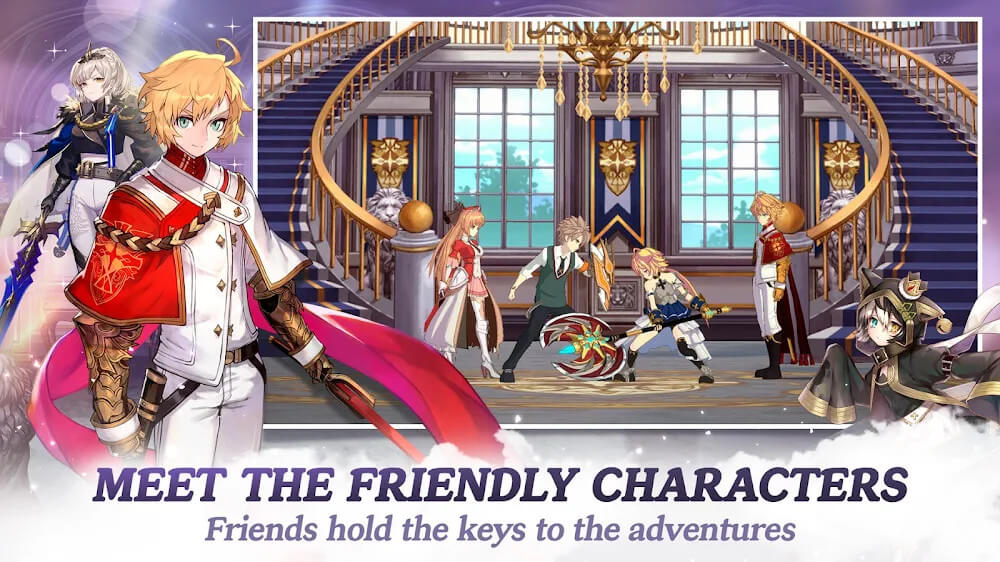 Sei wakes up when Luna finds him thanks to a mysterious owl, and he askes where he is. At the same time, Luna's background was extraordinary as she was the princess of the Goldentor kingdom, and of course, the conversation didn't last long when powerful monsters appeared. Unexpectedly, a shield appeared from the owl and was fitted to Sei. So they began their journey to experience this world and confront powerful monsters, especially dragons.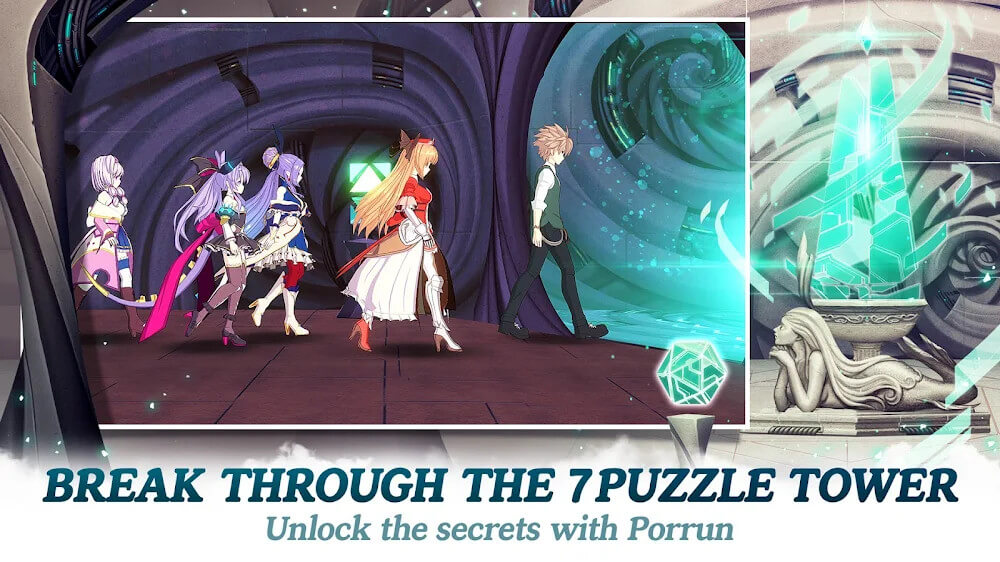 TURN-BASED BATTLES WITH ANIME GRAPHICS
As you experience Eroica, you'll be transported into a JRPG fantasy world where you'll come face-to-face with elements of magic and monsters with absolutely terrifying powers that you must face. You'll be able to find plenty of battles to stop the onslaught of monsters, and the combat mechanics are as engaging and approachable as it is a turn-based match. Your job is to use skills correctly to support teammates or attack enemies.
The skills and mana points that can be used are located on the right side of the screen. Depending on the skill, there will be different energy costs, and some skills can trigger a completely impressive action cutscene of the character. So you will be utterly impressed with these cutscenes, and you will also know the range of these skills before launching. It is completely effective with healing skills for teammates.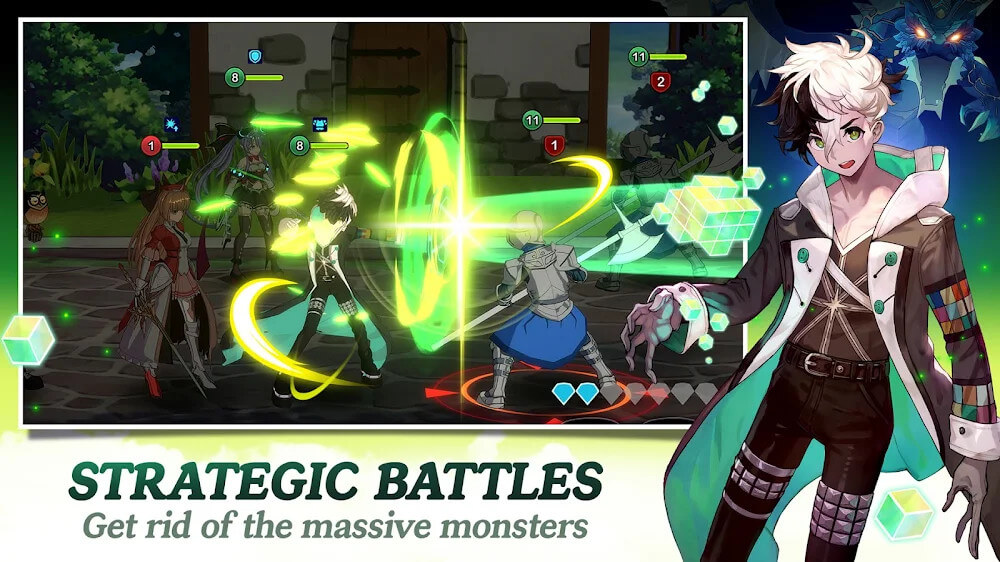 An interesting point when you use the characters' skills is that it will fill the Arkham Canon Gauge with energy. Its feature is simple that can attack multiple enemies in one shot, so your use of this secret weapon needs careful consideration, especially when against strong enemies.
SUMMON HEROES TO CREATE MULTIPLE FORMATIONS
The number of characters you can own is completely diverse in Eroica, and you will take time to recruit them to your team. Specifically, this game possesses a gacha mechanism where players randomly summon different characters. A unique feature when you play a turn-based combat game is using character skills to create an advantage against different types of enemies. So your strategy will constantly change and overcome many challenges in the game.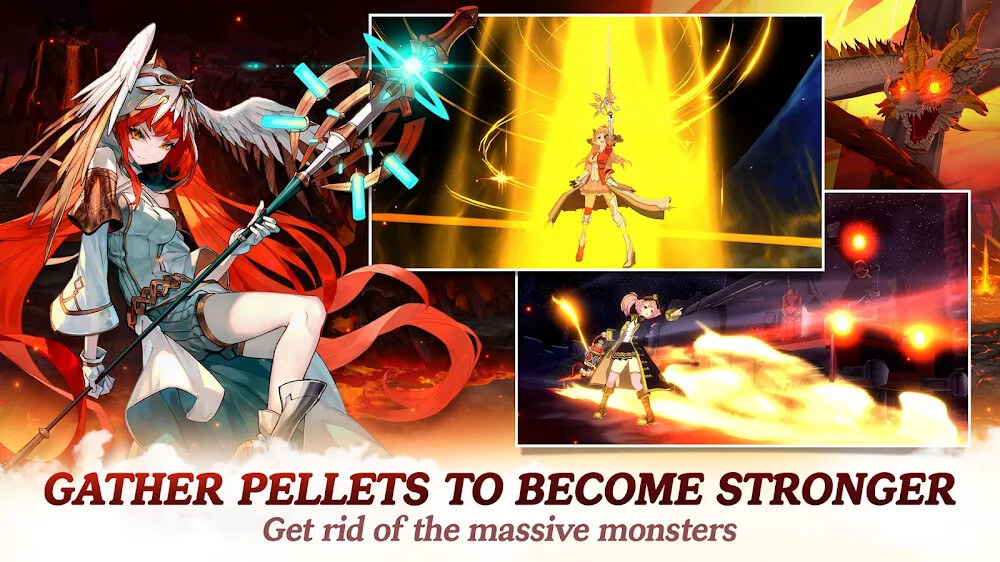 The journey to a strange world is curious for players because:
They will accompany the main character, Sei, as he enters a fantasy world after a strange phenomenon occurs and teleports him.
You will meet anime characters and fight with them through many challenging battles against powerful monsters.
Each character has impressive skills and can help players use secret weapons and destroy all monsters.
Players can entirely recruit powerful characters through the surprise gacha mechanics that anyone will enjoy.
Many possibilities to create a strong squad that supports each other well in battles in the face of diverse enemies.
Eroica v1.9.5 MOD APK (God Mode, No Cost Skill, One Hit) Download