You are a busy person, do not have time for gym sessions at the gym? Or don't want to spend a lot of money hiring trainers at the gym? However, I still want to have a beautiful and healthy body! Then surely Fitplan will be what you are looking for. This is an application that helps users search for sports exercises that are suitable for their health and body conditions. After a period of practice with this application, I am sure you will be surprised by the change in your appearance and health!
EXERCISES FROM FITNESS TRAINERS
First, what you need is to enter your body metrics. Personal information helps identify identity during application use. Users need to enter their name and age to determine which exercises are appropriate for their age. Then comes the most crucial part, the health information section. It includes weight, height, 3-round measurements, and recent illness.
Fitplan will also ask you about your desired requirements: gain muscle, tighten abs, lose weight, … Depending on your wishes, the system will suggest exercises related to the problem you want. These exercises come from the top fitness trainers in the world. Besides, you can also see the workout journey of other users through their video sharing. If you want, you can also record your workouts and share them with everyone.
FROM EXERCISE TO DIET, IT'S ALL GUIDED
In Fitplan and bodybuilding, there are other forms of sports such as yoga, exercise for health, etc. So if you are wondering if it suits your desire to practice, don't worry because it brings together all kinds of workouts. Exercises from beginner to advanced are assessed into levels for the user not to be confused. The exercise description includes details on how to do each exercise, the number of reps, the number of beats, and the training time all integrated.
Besides, a significant factor is a daily diet. To achieve the best results, you need a suitable diet. For each exercise, the appropriate diet will also be displayed. Meals with detailed servings of how much meat, how much fiber, how much starch are calculated for you. Take control of your own practice with a serious attitude. Because now you are the Coach who supervises you!
HEALTH APPS THAT CHANGE YOUR LIFE
If someone asks why the body is not healthy, untidy, or too sick? Being so busy that there is not enough time to exercise will be the most chosen answer. However, that is not necessarily the main reason. The main cause is your unhealthy lifestyle. Not knowing how to arrange the time, being lazy, and being afraid to go to the gym make the spirit of training the body gradually disappear. This app will help you change that lifestyle. First, it has a system that reminds you to exercise at certain set times. The parameters of weight, exercise regime, and diet are sent continuously in the phone's notification bar.
With Fitplan, you also don't need to go to the gym far away, but you can practice at home. Even 15 minutes of free time is enough for a short exercise. With a reasonable intensity of exercise and rest under the guidance of experts from the application, you will be satisfied with the results it brings after a period of use. Many people have regained their slim and toned figure day by day with better health!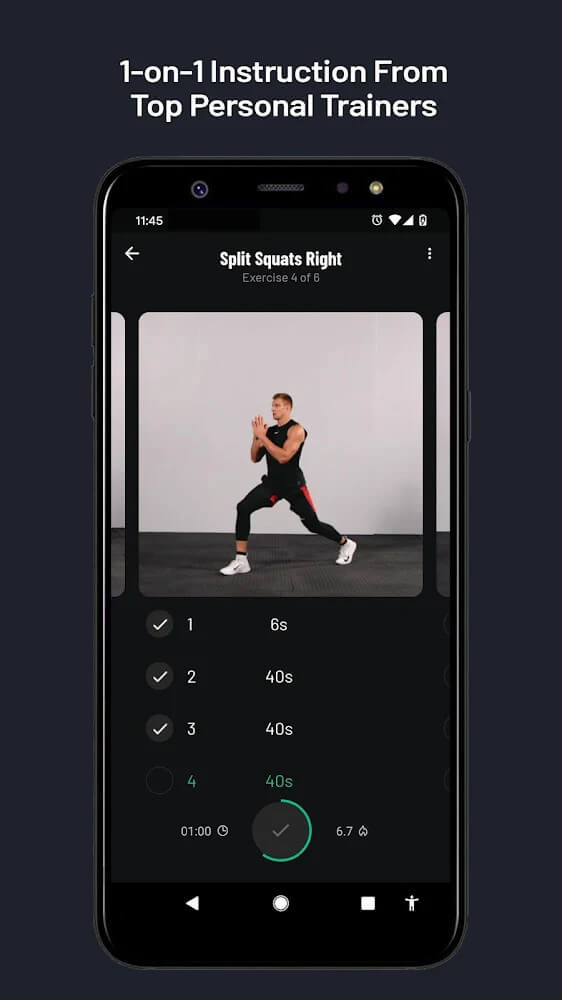 KEY FEATURES
This is an application that recommends exercises that are suitable for your body. Fill in body and health information so that the system recommends video tutorials.
Collection of many exercises: gym, yoga, strength training, etc… Top fitness coaches guide exercises.
Watch instructional videos from trainers or workout journeys from other users.
In the description of the plan, there will be details about the operation to be performed, the number of times, and the time to do it. The right diet is also key.
Set workout reminders, and app notifications will be sent to you in your phone's notification bar.
Workout at home or anytime, anywhere without going to the gym. Self-monitor the process and mode of rest and eating by yourself.
Fitplan v5.0.9 MOD APK (Premium Unlocked) Download