Gunspell 2 is a match-three RPG-style game where players defeat enemies through matches. Each match requires calculation and tactical skills as you will be the one to decide the type of attack or to add energy to the weapon. At the same time, the game has different matches like PVP and Adventures, and you will be the one to get your hands on the unexpected rewards in the crates.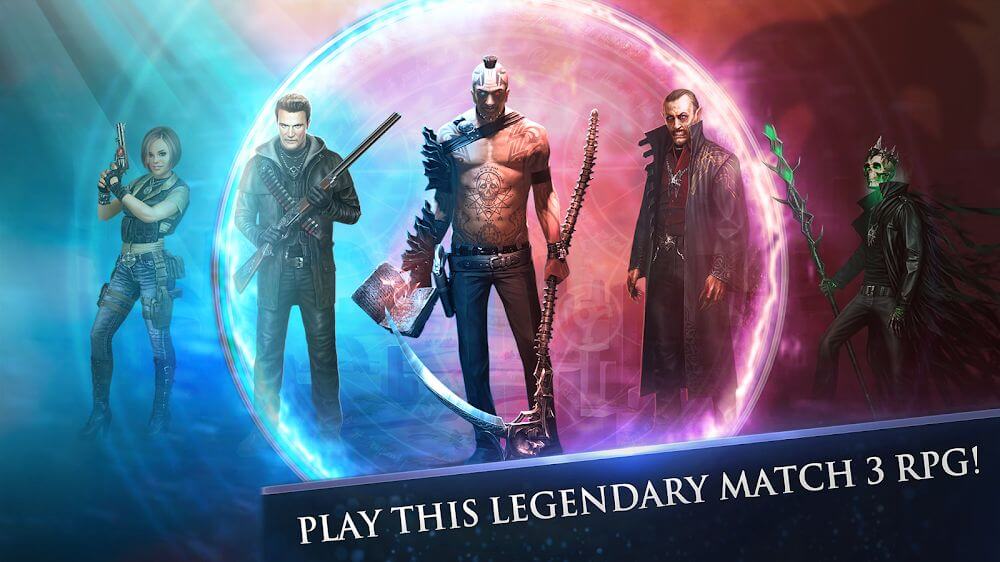 UPDATE NEW POWER SOURCE FOR TOURNAMENT
In the new version of Gunspell 2, players will be greeted with a tournament with many challenges and opponents that they can face and receive impressive rewards. At the same time, players will need to increase their strength before participating in the upcoming challenges. The new character that will catch your attention is the Secret Agent, and the Black Cat character has been slightly modified in terms of strength. So you'll be looking at new sources of power, starting the battles ahead.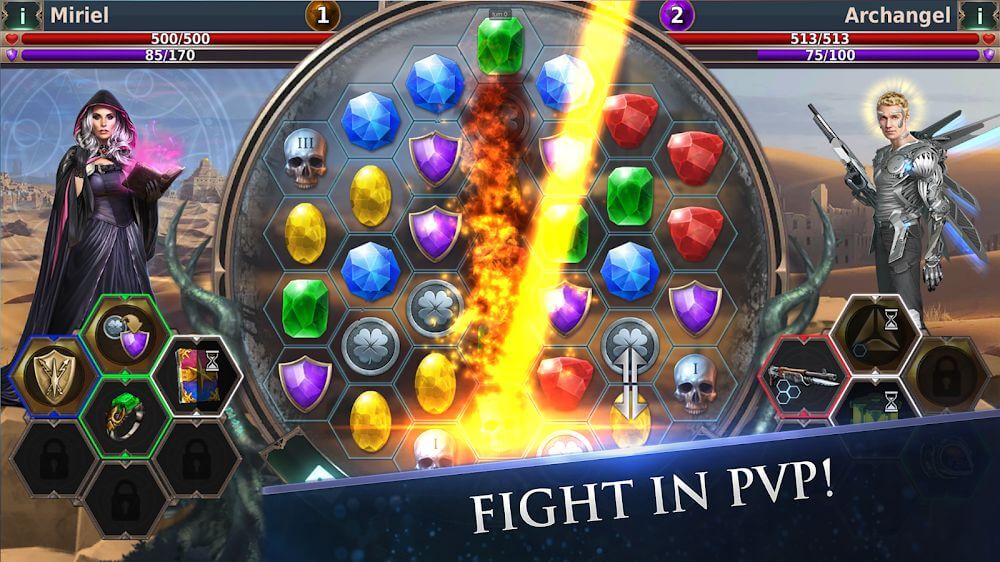 FIGHT ENEMIES THROUGH MATCH-THREE
Players will find familiar match-three gameplay appearing in the levels of Gunspell 2, and the goal of each level is completely impressive that you will have to take down the enemy. Through the matches and attacks, each player has, one is defeated when health returns to zero. Therefore, the game offers tactical gameplay that players will not ignore when taking advantage of what they have to subdue the enemy.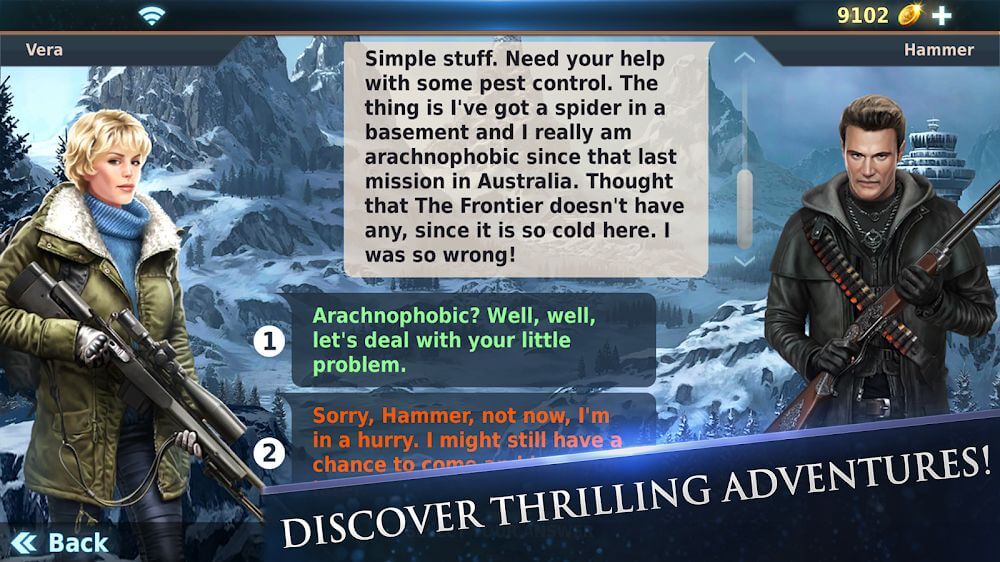 TAKEDOWN THE ENEMY WITH YOUR POWER
Each character has a unique set of weapons, spells, and other elements in Gunspell 2. Also, they'll have a secondary health and shield stat that helps them absorb damage before it's deducted from the character's health index. So each element that you can match gives a different effect, like a blue gem that will charge up some mana to use magic weapons or skull-shaped elements that deal a large amount of damage to the enemy.
You can easily see the effects appear on the equipment you own to use at any time. You can tap the weapon to deal direct damage or cast spells with different effects. Also, some spells can damage the match-three field from there, destroy multiple gems at once, and take various effects from them. So this will be the match that you can't take your eyes off.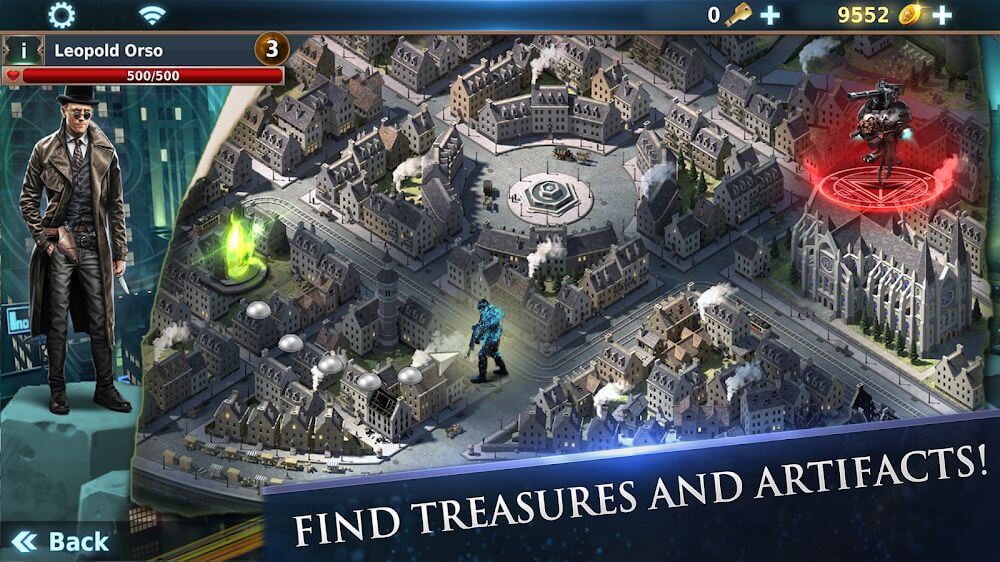 The tactical nature of the game also shows when you do match-three, and sometimes they can form combos or match more than three elements for additional effect. Also, the player's turn will be timed, so your turn is over if you don't make your move.
EXPLOITING THE POTENTIAL OF THE CHARACTERS
You can find different crates in Gunspell 2, and when you open it, surprise rewards will appear, including the characters you own. Each character has different attack characteristics, equipment that you need to collect enough to unleash their potential. At the same time, these characters are also divided into many different rarities. Therefore, having legendary characters is always a desire of players because this will greatly support PVP and Adventures battles.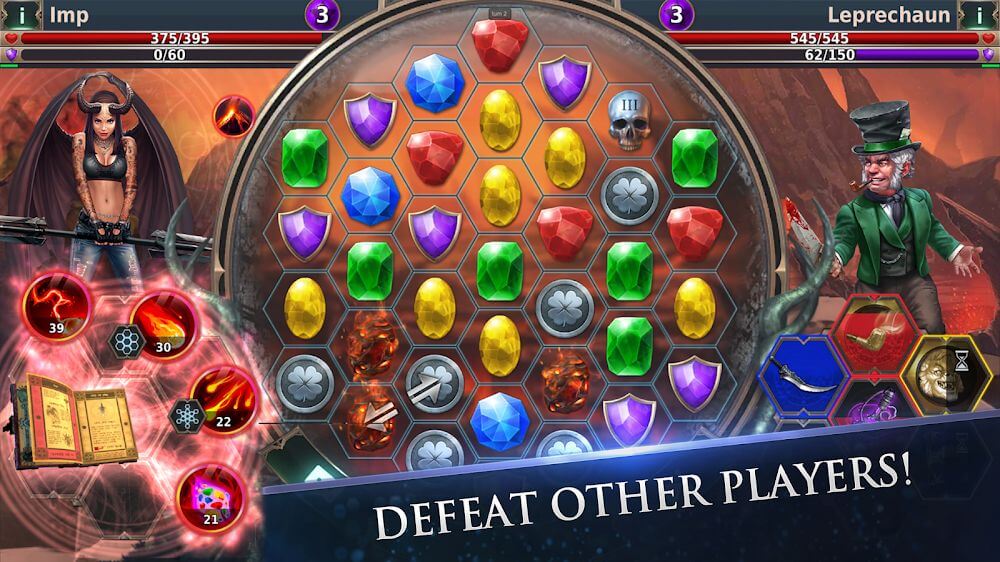 The match-three experience in this game completely captivates players with:
An RPG battle that follows close match-three gameplay that any player will take the time to learn new mechanics.
The gems in each level will bring different effects from attacking to supporting the character after being matched.
You can use the equipment or magic to deal a lot of damage to the enemy and win the level.
Each turn is a challenge because there will be a time limit that you must adhere to, and you want to match many gems.
Many characters with different characteristics, powers, and use of equipment are waiting for you to unlock in the new version.
Gunspell 2 v1.3.7519 MOD APK (Unlimited Open Creates, No ADS) Download