Hide N Seek: Mini Game is a game that brings together different game modes that you can freely choose as your wish. At the same time, a variety of gameplay has different rules and requires specific skills on the player's part. So they will be able to show their creative skills or correct deductions when finding the correct objects.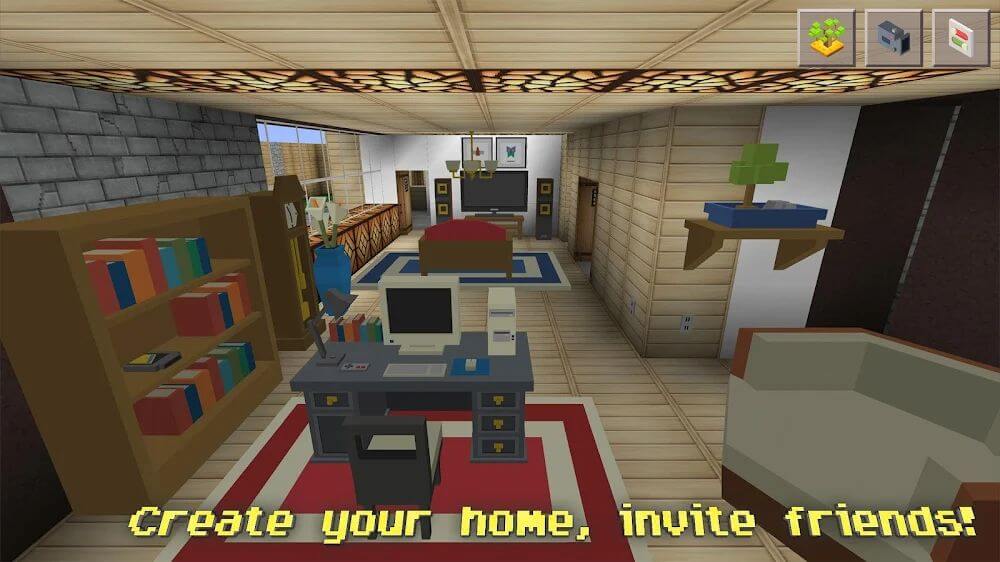 ENTER THE WORLD WITH VARIOUS MINIGAMES
A pixel world opens up before the player's eyes in Hide N Seek, and of course, it also brings a lot of fun for players when there are many game modes that you can easily find. At the same time, each has specific interesting points and takes place in entirely diverse maps. You will choose from Crafting Homes or participate in the different game modes you desire. So you can build yourself a house or play with friends if you so desire.
You will control the character with fully detailed controls, so, with completely manual operations, you will need to get used to them. It will come in handy in completely controllable modes like parkour as you will overcome various terrains and obstacles.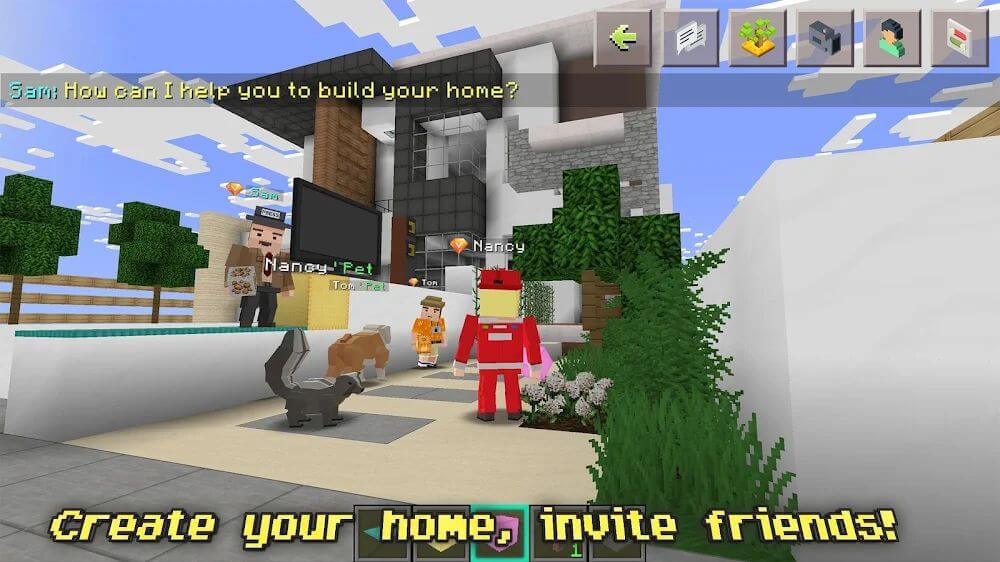 START CHALLENGING LEVELS
You will get a list of rooms that other players have created, or you can create your own to play with friends in Hide N Seek : Mini Game. Many interesting modes revolve around various elements, and they will go along with the game's base game mode, Hide N Seek. Specifically, the game will ask you to play as a seeker or hider, and of course, the hider will have the shape of a block and can move to locations for the seeker to find and is challenging to recognize.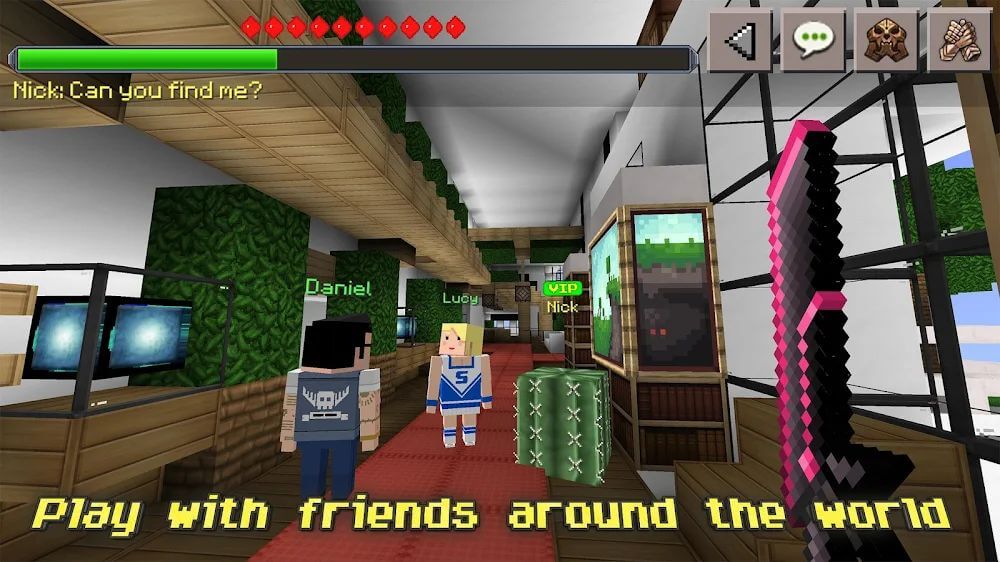 The next mode is Murder Mystery mode, and of course, the group of players will continue to be divided into two factions, including detective and murder. The detective has the job of protecting others from murder and can attack anyone they deem murder. So if you accidentally attack a normal person, the wrong kill message will appear. Indeed murder will find a way to win the level carefully so that the detectives are not alert.
MULTIPLE BUILDING MODES FOR YOU
Once you enter the world of Hide N Seek : Mini Game, you will find many different blocks that will help you in many game modes besides Craft Homes. You and other players will challenge each other's creativity in Build Battles, where each player will receive a request to design a specific subject. You will need to create similar designs from the blocks and get good reviews.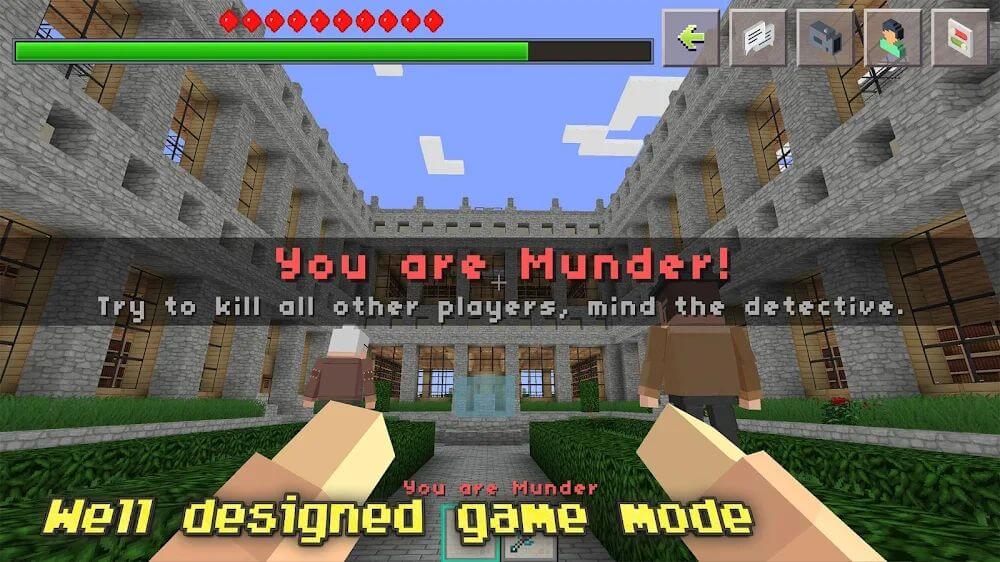 Another mode also involves building but comes with the challenge and battle of the players that are Bedwars. The players in the game will be moved to any location inside the game screen, and of course, they will have blocks to create a bridge and many other objects to facilitate movement. At the same time, they also have some weapons to attack other players, and you will choose a strategy to approach them appropriately.
There are many exciting things that you can find in this game:
A massive world with diverse environments where you will meet other players or your friends.
You can freely choose your favorite game modes depending on your needs, such as Craft Homes and many exciting minigames.
Some levels will require the player's control skills, such as parkour, as they move accurately between areas.
You will use your deductions to find hiders in environments with diverse elements or find the murderer and protect others.
There are many requirements for you to complete and create a work from blocks or a path to find players and defeat them.
Hide N Seek: Mini Game 7.9.1 MOD APK (Mega Mod) Download