Human: Fall Flat is a popular game on all platforms because of the entertainment and creativity it brings to players in each level and series. But now, it has a separate version for mobile, even featuring cross-platform functionality for people playing on each platform to enjoy together. What's more, it's known for its impressive physics, allowing players to take advantage of all the factors in the environment to solve puzzles or progress further when teaming up with friends. Moreover, the people created the game to entertain many people and make the single-player mode more useless and boring than ever.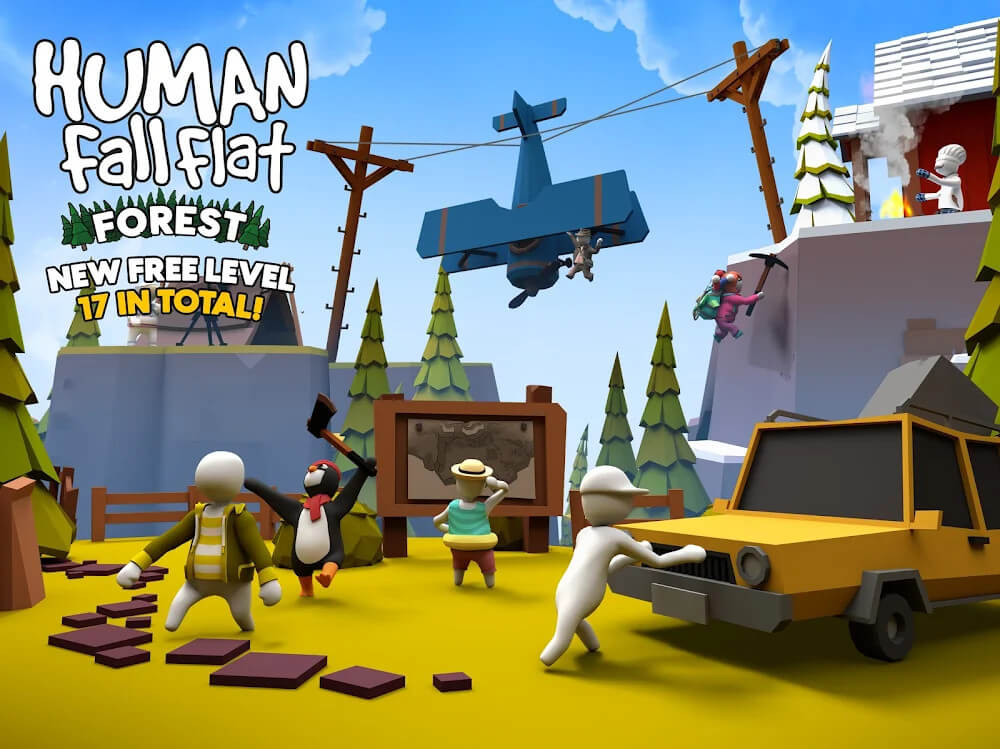 WELCOME TO A VAST COMMUNITY
Human: Fall Flat is special and famous thanks to its lovely and friendly community worldwide and where countless challenges or puzzles are updated regularly in the game's workshop. The game will also have a community interface integrated into the game, allowing players to explore all the new functions applied for the first time. On top of that, users can find new friends to play with here, invite and share room links, explore together the wonder and mystery of each map, and more. Throughout the gameplay and player experience, its community is the key point for players always to have the most entertaining moments.
SIMPLE GAMEPLAY BUT UNIQUE EXPERIENCE
The game itself is a 3D platformer but applies a lot of physics that makes everything on the map as realistic and impressive as ever. Although the game uses simple graphics, it successfully makes every hitbox of the object full of precision, and the player can interact with everything through the flexible control system. Moreover, the player's goal is varied in each map, and it doesn't have any instructions but makes the player explore and become flexible manually. It's also what makes things so complicated and confusing, yet more entertaining and exciting when playing with friends or other players.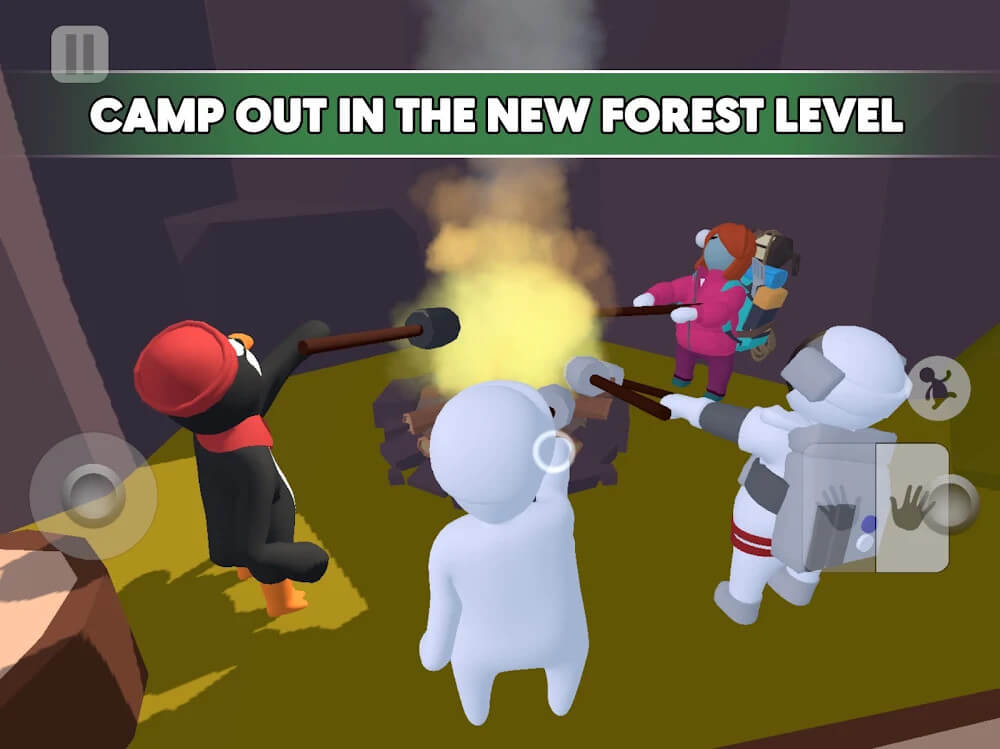 FLEXIBLE CONTROL MECHANISM AND INTERACTION
Besides a massive gameplay system, Human: Fall Flat possesses a flexible and impressive control system for players to enjoy all maps to the fullest. Players will have full control over all of the character's body parts, even controlling each arm separately to grasp, throw, and cling to any object in the environment. Best of all, it also helps users overcome many obstacles and help friends complete all the mini-games in each location. The game's imprecise yet flexible control mechanism is the factor that makes everything more entertaining and combines many realistic physics elements to bring a unique and vibrant experience.
THOUSAND OF MAPS AND ADVENTURES
The player's journey in the game is almost endless as it constantly updates countless new maps, and all the content comes from the dense community of players. Players even can create creative maps and submit them to the community, thereby making gameplay richer and more vivid than ever. Each map has lots of random elements like puzzles, obstacles, and mini-games to enjoy with friends. On top of that, almost every puzzle requires a combination of teammates and agile or disruptive tempo to create endless entertainment. Everything in the game is a community treasure for everyone, and they promise to create countless creative and epic challenges for everyone to enjoy.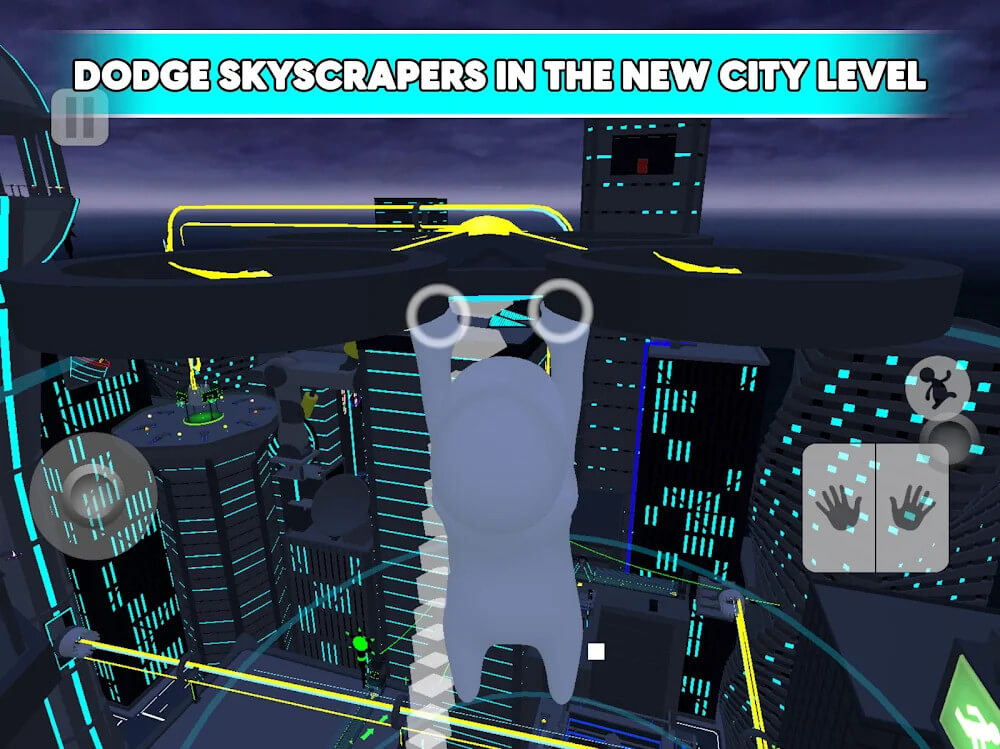 VARIOUS HUMAN CUSTOMIZATION
If players want to be more hectic and funnier than ever, then Human: Fall Flat will introduce a flexible and dynamic character customization system. The system also allows people to freely draw or import external models, to make themselves more prominent and vivid. Not only that, but players will also have the opportunity to receive many lovely and generous rewards from separate maps, including hats, backpacks, or funny costumes. All of that content comes from the community and creativity of countless players, creating countless opportunities and impressive discoveries in each factor.
UNIQUE AND EXPANSIVE MAP CREATOR
The game will introduce a map-making system, including tools or absolute flexibility for people to be creative in unleashing their imagination. All resources or constructions will be in the game, even countless terrain patterns or environments for the player. The map creation process also adds special mechanics when there is player interaction in special spots and activates many pre-installed hidden mechanics and more.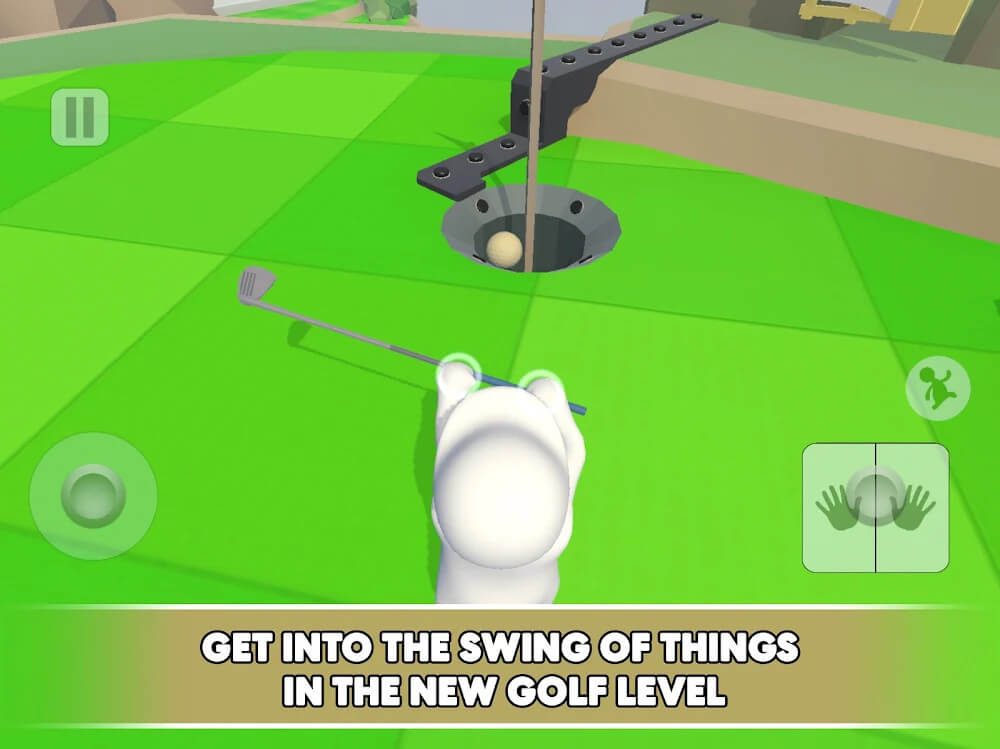 Everything that comes from everyone's creativity and imagination in Human: Fall Flat is rich and boundless, making it a friendly playground. It is also a perfect choice for players to experience with friends, thereby completing countless challenges or funny puzzles.
Download Human: Fall Flat v1.13 APK + OBB (Full Version) for Android