Last Hit Defense is a TD x action RPG that fights by strengthening heroes and towers with the last hit (defeating blow). By defeating enemies, you will earn experience points and points for building buildings, strengthening your heroes, and increasing the number of towers to intercept monsters. Even though TD is not only attacking the tower, the main thing is to operate the hero and defeat the enemy. Let's aim to defeat the giant boss at the end of the stage by building skills, configuring and strengthening towers!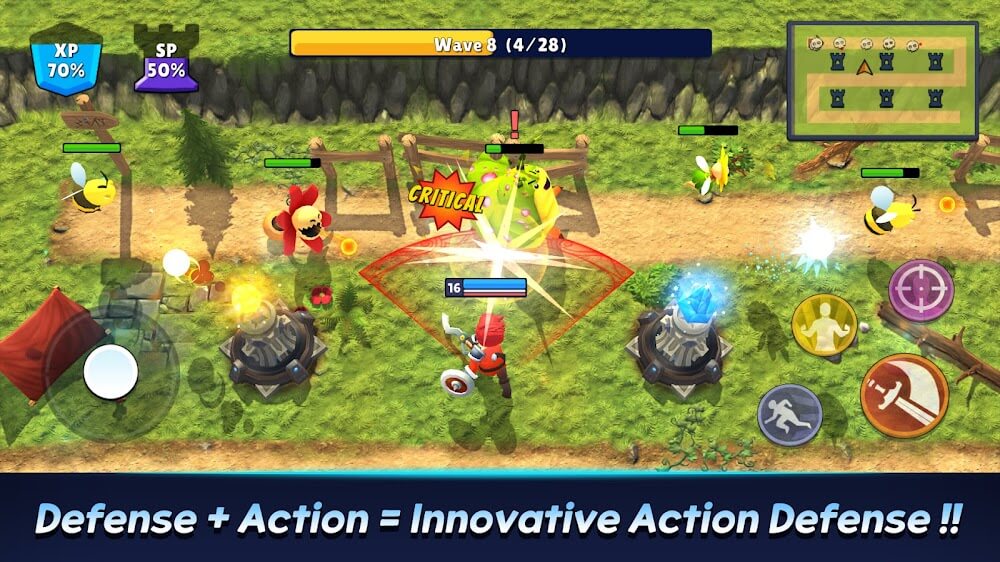 TD X ACTION BATTLE THAT LINKS HERO ACTIONS AND TOWERS!
Tower attacks and hero skills. Make good use of both. Basically, in a tower-installed TD-like map, you operate a hero to repel the enemies that appear and defend your base. In addition to normal attacks, heroes can defeat enemies by fully using each character's skills. It is a system that allows you to earn more experience points and points for towers with the last hit.
By accumulating hero experience points and tower points, you can level up heroes and summon and strengthen additional towers. Defeat the waves of enemies and defeat the boss that appears at the end.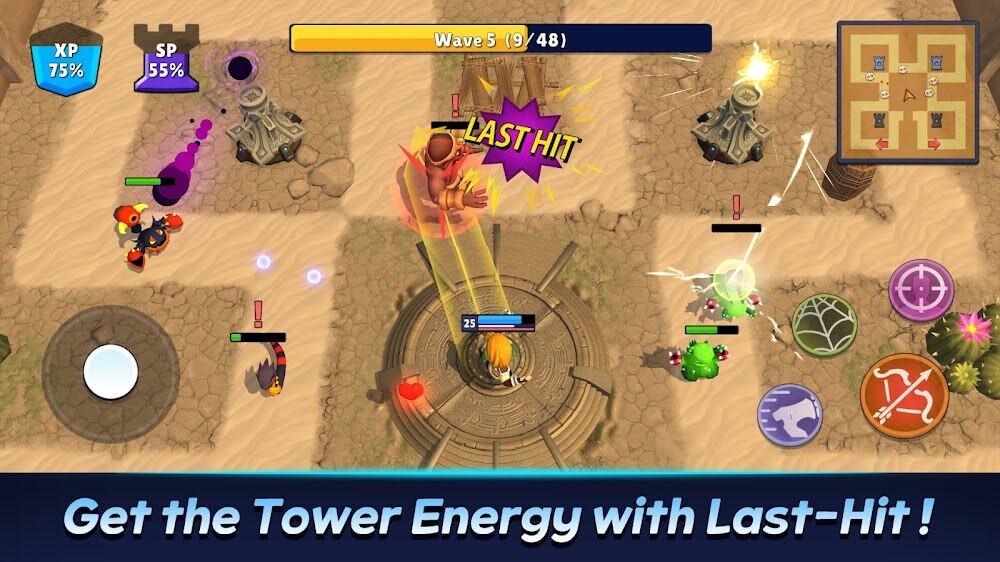 POWER UP WITH HERO EQUIPMENT AND TOWER DECK ORGANIZATION!
There are plenty of enhancement elements and the degree of replay is high. Heroes can choose characters from classes such as warriors and wizards, and each can be equipped with weapons and armor. Three types of released towers can be organized, and gems for strengthening are set in each to strengthen them. In addition, there are various elements such as strengthening and customizing skills and abilities, and achieving achievements, so it's quite a replay system.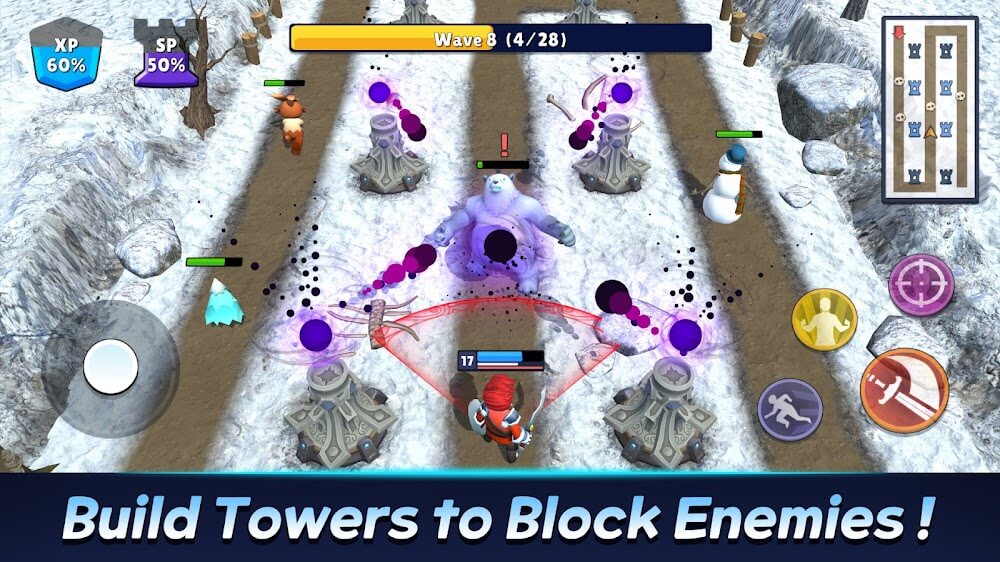 THE STRATEGIC BATTLE WAS AIMING FOR THE LAST HIT!
The key to this title is the gameplay that aims for the "last hit". Additional drops occur when a hero kills an enemy with a last hit, making it easier to kill enemies by actively aiming. Increasing the number of towers will become more technical, so it is interesting that tactics such as adjusting the force will become necessary.
A SYSTEM THAT COMBINES ACTION RPG AND TD WELL!
Heroes are strengthened by a skill build method that acquires randomly selected skills like archers, and towers are strengthened by a basic installation type and a merge method that overlaps the same type. Depending on where you install which tower, the hero's way of standing will be different. It feels strategic and good to be able to cooperate firmly with placements that are conscious of boss battles.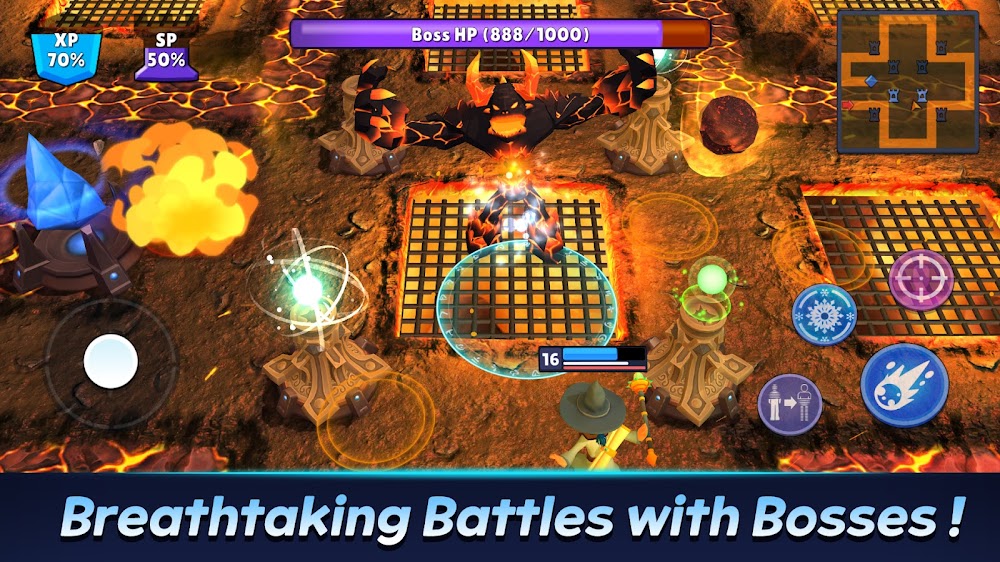 VARIOUS ENEMY CHARACTER ATTACKS! FUN STAGE STRATEGY!
The attack of the enemy character is various for each character, and it is beautiful that it is not only the difference in the route that the enemy invades. Boss characters, in particular, are truly diverse, from ones that follow the route as they are to those that shoot barrages without moving and those that move around the field regardless of the route.
KEY FEATURES
Stunning environments replete with vivid details and challenging bosses!
Heroes who take advantage of their strengths and abilities!
A varied inventory of weapons and armor to bolster your hero's might!
Selecting and building towers strategically by the stage!
Multiple paths for the hero's development are accessible through the random acquisition of skills during combat!
Talents are available for your hero to choose from, depending on how you want to play!
A dynamic and ever-changing combat environment with random enemy enhancements that vary in effect depending on the level of difficulty!
You will get points for your last hit, as well as additional bonuses based on your combinations!
A leaderboard for each level allows users to compete with other players worldwide, depending on the score they get!
There are rewards available for those who are willing to work hard and complete a lot of milestones!
Last-Hit Defense v1.0.6 MOD APK (No Skill CD, Always Critical) Download