This is the playground of gamers who love action role-playing games. You will control one or more different heroes in Legendary Heroes MOBA and participate in terrifying battles. This game always takes place in real-time battles where you have to control your hero to fight and defeat a series of other powerful enemies. You can fight alone or form a team to defeat evil bosses and receive high-class rewards.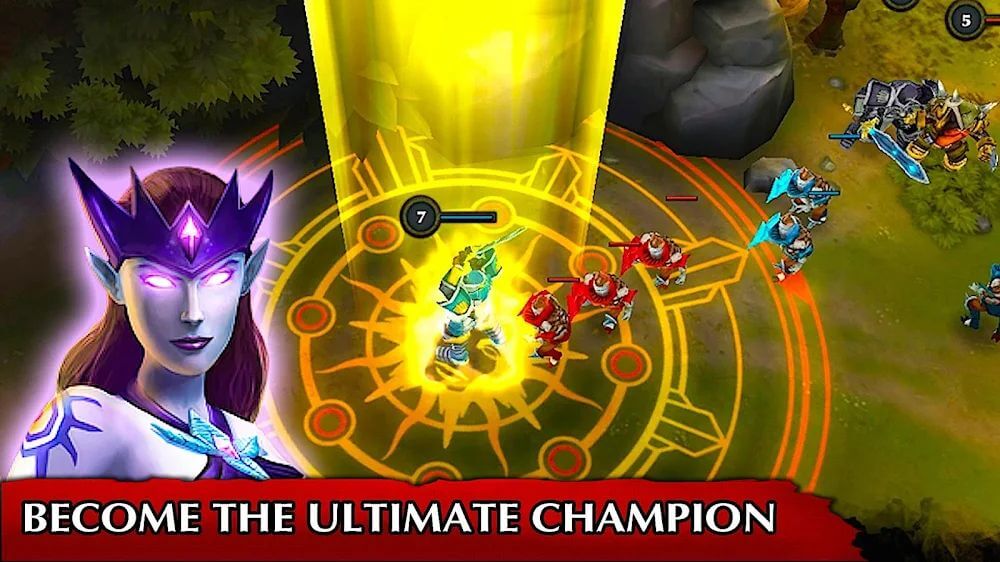 REAL-TIME BATTLES
Legendary Heroes MOBA promises to bring terrifying battles to epic heroes. The game offers a series of battles, where the player tries his best to finish in the allotted time. This is the first MOBA game that appeared on Android and gave players a unique experience. If you love action role-playing games, this is the product made for you. Take control of epic heroes to participate in bloody wars.
CONTROL THE MOVES EXTREMELY FAST
The series of battles in this game take place in fast and furious times. There's a chance you won't be able to see the target and let the enemy attack you lightning-fast. Must act aggressively to attack the enemy and end the war with victory. Every control is suitable for the MOBA experience, so you can fully enjoy the battles that we bring. Control your hero with unique moves to attack a wide range of enemies.
UNIQUE ABILITIES FOR EACH HERO IN THIS GAME
In Legendary Heroes MOBA, players can own one or more different warriors. They may have the same skill level or be worse off in specific dimensions. Each hero in this game has four special abilities, and they are all strong and have distinct strengths. Capture all the fighting skills that heroes possess to observe and arrange forces in battles conveniently. With that, you can also confidently win the wars.
UPGRADE THE FIGHTING ABILITY OF THE WARRIORS
Players are allowed to unlock and collect various heroes to join you in battles. Remember, each hero has different levels of progress & power-ups. You can keep that progressing ability or upgrade to let the power of the heroes grow as much as you like. But best, you should keep your skills and upgrade your hero before the battles with giant monsters take place. Use the items won in the wins to make the upgrade better.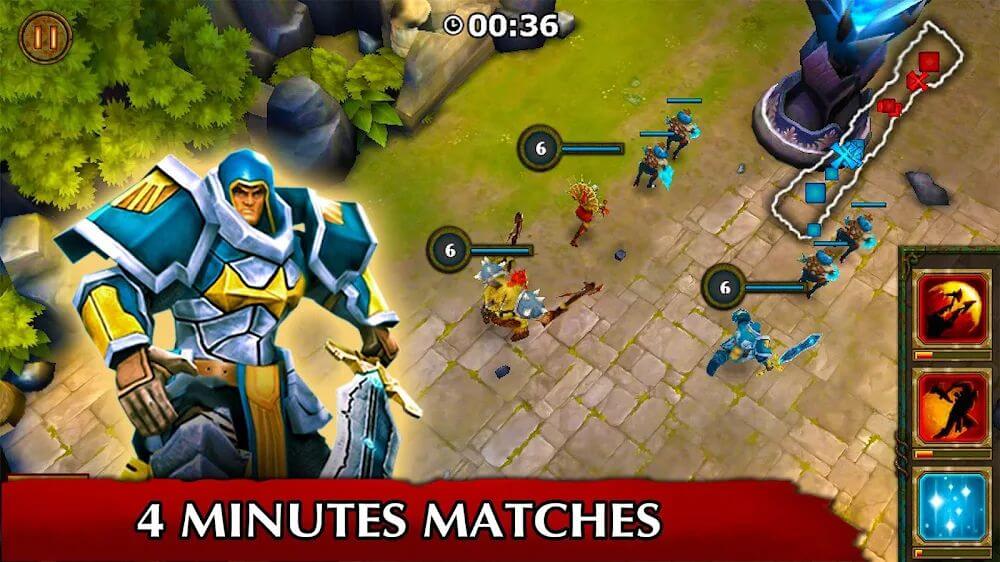 40 MAPS WITH CERTAIN CHALLENGING BATTLES
Anyone can complete the battles in Legendary Heroes MOBA excellently, whether it's a newbie or legendary warriors. The game offers about 40 maps, corresponding to 40 spaces where a series of real-time battles for all players take place. Anyone is allowed to participate in those wars, and they are all fair trials, and each challenge has different unique characteristics.
COME UP WITH A STRATEGY TO DEFEND YOUR TOWER
In addition to winning all the heroes in fighting the enemy in battles, you should clearly distribute your forces to the warriors. Each person has a mission and doesn't forget to arrange heroes to protect your tower. The enemy plans a tower attack to make it easier to level your forces. But never mind when you give your tower defense strategy.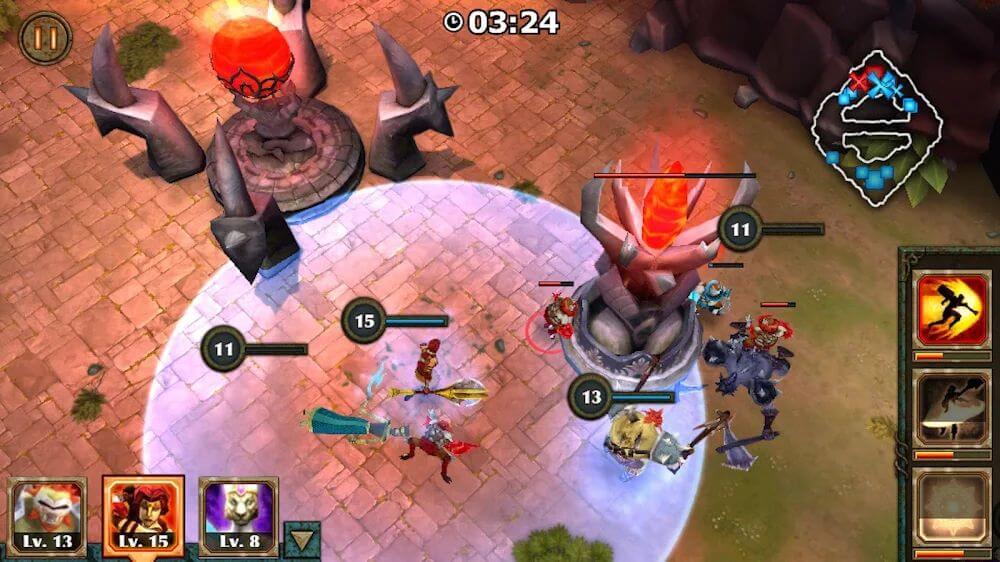 DEFEAT ENEMIES AND MANY OTHER AGGRESSIVE BOSSES
You can fight alone or form alliances to join the battles in Legendary Heroes MOBA. Countless enemies in the wars all possess unique powers and abilities, and they can defeat you and destroy you quickly. So if you want to destroy the aggressive bosses in each level, the best way is to form an alliance and combine strength with many other players.
KEY FEATURES
Real-time battles give you a unique experience with the legendary epic hero.
Control heroes to perform unique moves in fast-paced, intense battles.
You can own and control multiple hero characters in battles, each with four special combat abilities.
The player can keep the progress level for each hero & upgrade fighting skills until strong you satisfied.
The game offers 40 maps that will provide terrifying battles, whether a newbie or legend can participate.
Combine the power of yourself and many other players to create legendary power and attack giant bosses.
Legendary Heroes MOBA v3.4.7 MOD APK (Unlimited Gold, Diamonds) Download