Little Big Snake is a game where players control a predatory snake and confront other players to become the winner. You can choose the mode you feel is suitable to experience and coordinate with other players to win the game. At the same time, you can also unlock many new elements and bring a new experience to the players during the game. So this is a suitable game to play with friends.

JOIN THE SNAKE SURVIVAL BATTLE
When you experience Little Big Snake, you will experience completely simple but equally challenging gameplay of a predatory snake. You will control a snake and collect elements inside the level and avoid other players. At the same time, your size will be entirely increased when collecting food in the game. Therefore, each level requires a lot of concentration and tactics on the part of the player to defeat other players.
You will control the character in the game with a simple joystick. You will move in a 2D environment, and you will not have too much difficulty in control. But this game will require tactics and experience when moving. So, over time, you will pass through the levels in the game and confront different players. You will choose the way that works for you and can conquer challenging levels with your friends.

OVERCOMING CHALLENGING LEVELS
You will be able to choose whether you play alone or play with your friends in Little Big Snake. Each mode brings fun that you can experience. When you play alone, you will not take your eyes off the game screen and try to move as accurately as possible. At the same time, you will be killed if you crash into any other character in the game other than the items you collect. So once you've reached an impressive size, you'll be able to do more exciting tactics.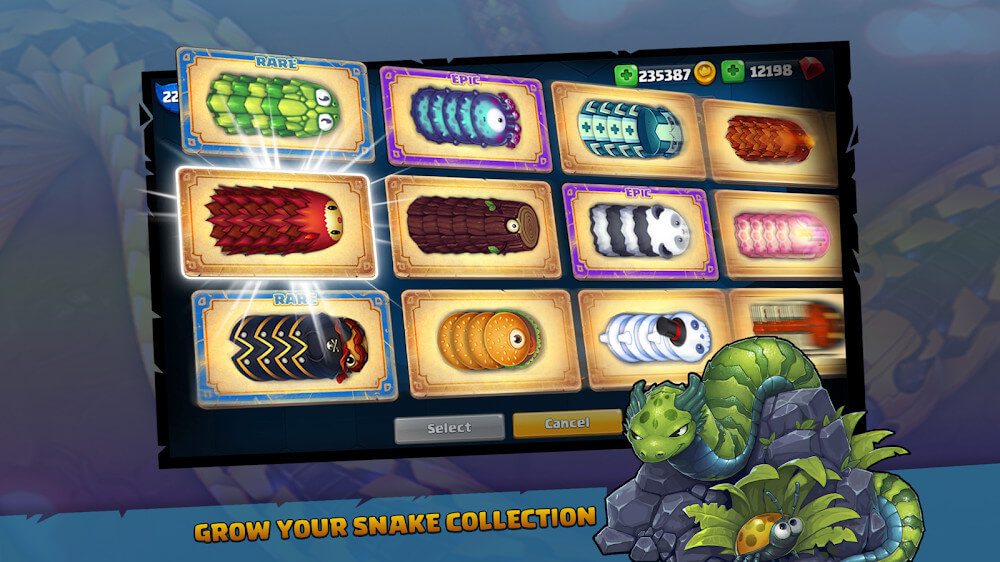 You can surround more minor-sized characters, and when your enemies are defeated, the items they collect will appear, and you will take the opportunity to get them. Also, you will be able to play with your friend at each level, and the mutual attack feature will not apply to you. So you will be able to go with your friends through many different levels and defeat other players. You will take the form of a bug when you are defeated and begin your exploration and flight.
UPGRADE THE FEATURES OF THE SNAKE
In Little Big Snake, many things can help you achieve absolutely impressive results such as skill and size. Another factor that can ultimately support you is the evolution feature. In evolution, you will find different supports, and you can choose the support that suits your playing style. Of course, none of the elements are free to prioritize those you feel are essential to winning the game.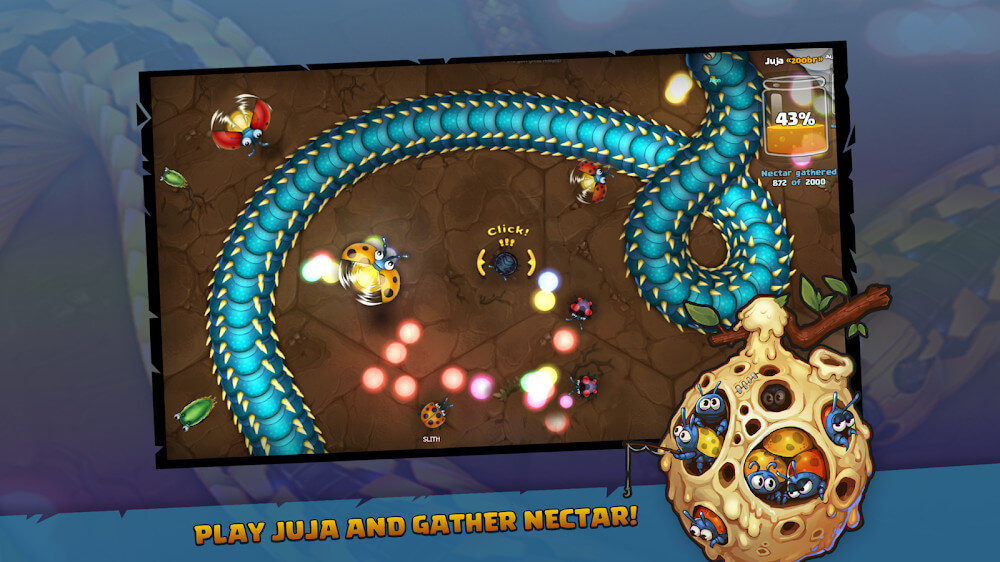 Besides these features, you also cannot ignore the skins that you can apply to your snake. There will be various skins with different designs that are not only encapsulated in the creation of a snake. So many skins will be one of the motivations that players will spend time trying in the levels. At the same time, the achievement system is also one of the motivating factors besides the skin factor. It is a game you can't miss.
Little Big Snake v2.6.82 MOD APK (VIP Unlocked, Drone View) Download