Vansaba-style roguelike action RPG! Strengthen your characters with magical builds and purchased equipment! Magic Dungeon is a Vansaba action RPG that strengthens with dozens of types of magic and purchases. The basics are the same as "Vampire Survivors"; you survive by using magic that you can learn by leveling up while defeating enemies. There is an element of acquiring equipment by shopping, making it possible to enjoy more strategic bargaining. Operate cute 2D pixel art characters and keep fighting for longer days!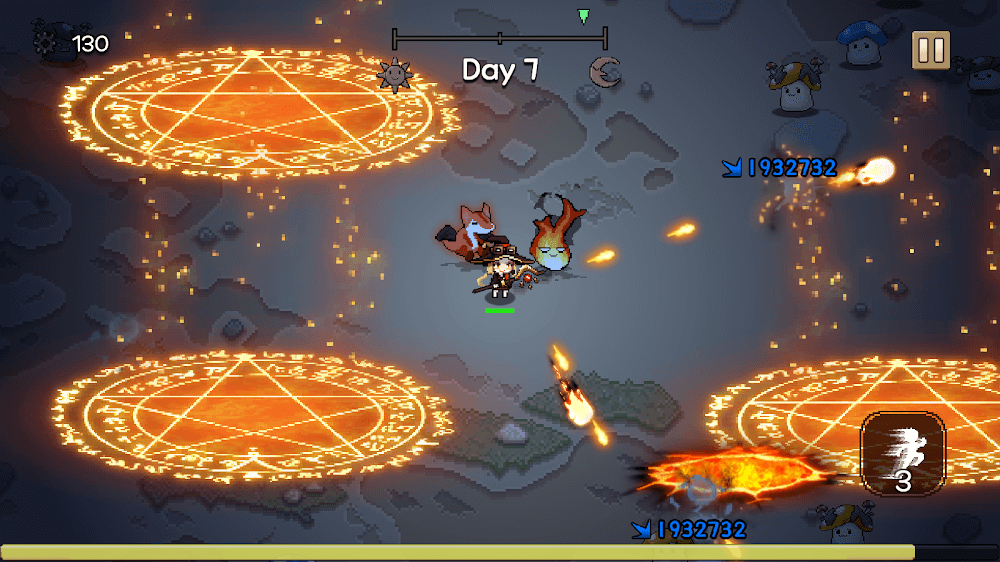 AUTO ATTACK! SURVIVE WITH SIMPLE OPERATION OF MOVEMENT ONLY!
The operation is the same as other Van Saba series with simple specifications such as only moving the character by sliding and attacking in full auto. Experience points accumulate by acquiring experience value items that drop in the stage, and level up at a certain number. When leveling up, you can select and learn one of the four randomly selected magics, and by acquiring the same magic, the level of magic will increase. In addition, you can buy equipment at the shop that appears from time to time, and you can strengthen various things.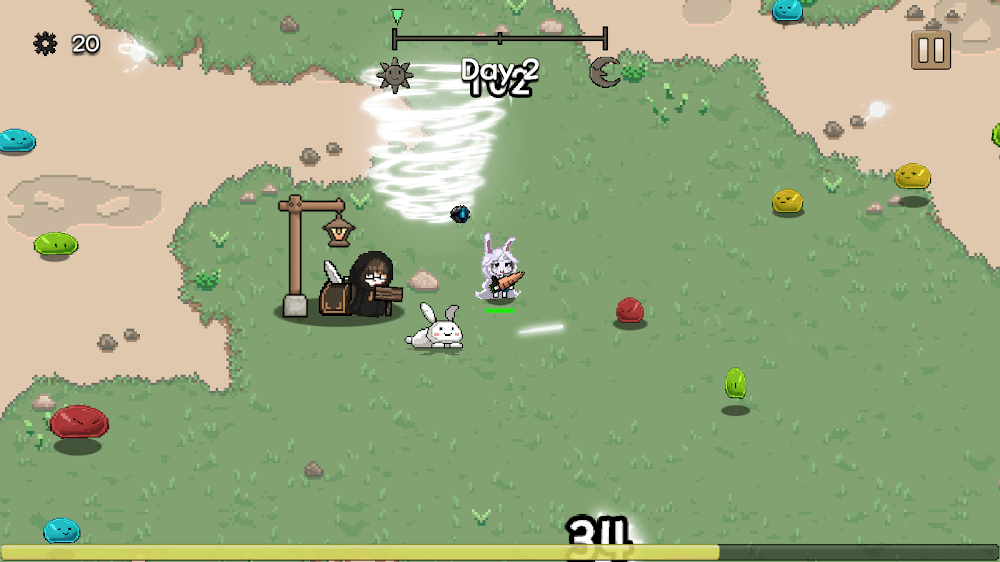 USE COINS TO STRENGTHEN YOUR ABILITIES!
I can strengthen it steadily. It feels good to be strong all at once. Characters can be changed by getting them in gacha, and each has different optional abilities. There is also a system that strengthens abilities with coins that clearing stages can earn, and it is possible to raise the status itself.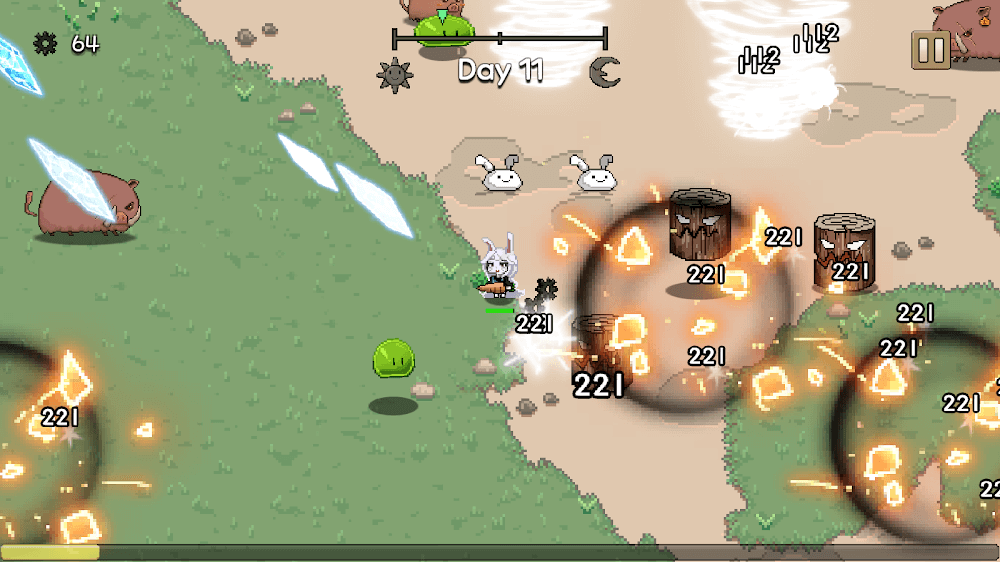 UNIQUE STRATEGIC SHOPPING SYSTEM AND CUTE CHARACTERS!
You can buy equipment and experience points. Since it is based on the Van Saba system, turning it around with a magical build is essential. In addition, there is a concept of saving money and shopping, and the point is that there is also a strategy such as a "fantasy zone" where you can purchase what and how to strengthen it. What's more, you can buy equipment and experience points at the shop, and it's interesting how you use the funds will significantly affect your character's enhancement level.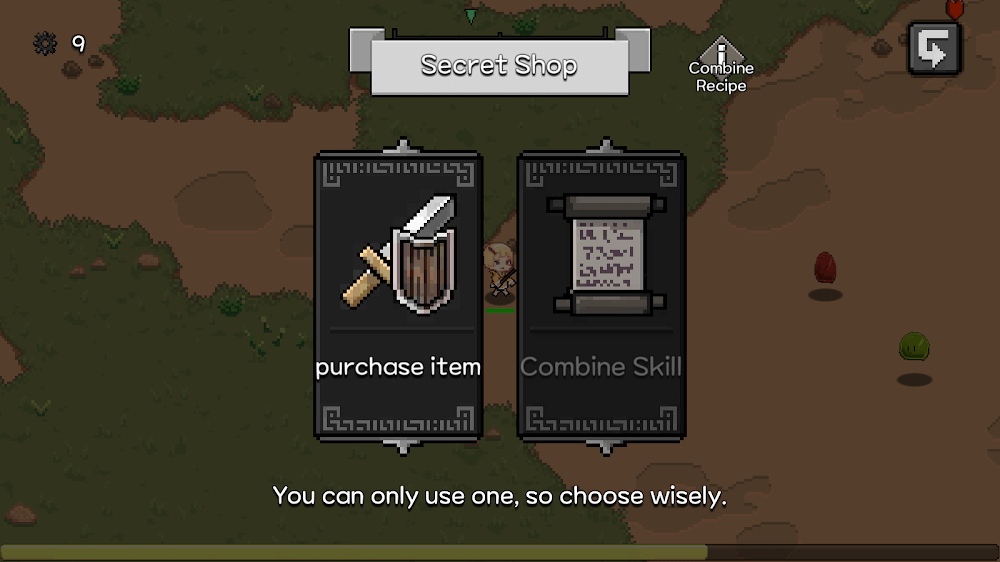 VITAL RPG ELEMENTS ARE RECOMMENDED FOR BEGINNERS OF THIS TYPE!
It can be strengthened at once by pressing and holding the button—instant inflation. As mentioned above, the build is also essential, and this combination is also difficult. However, the effects of the abilities that can be obtained with coins are significant, and I'm happy that the difficulty level will greatly differ by strengthening the character firmly and challenging it. Therefore, even beginners of the Van Saba system can advance in their own way if they strengthen it through repeated play.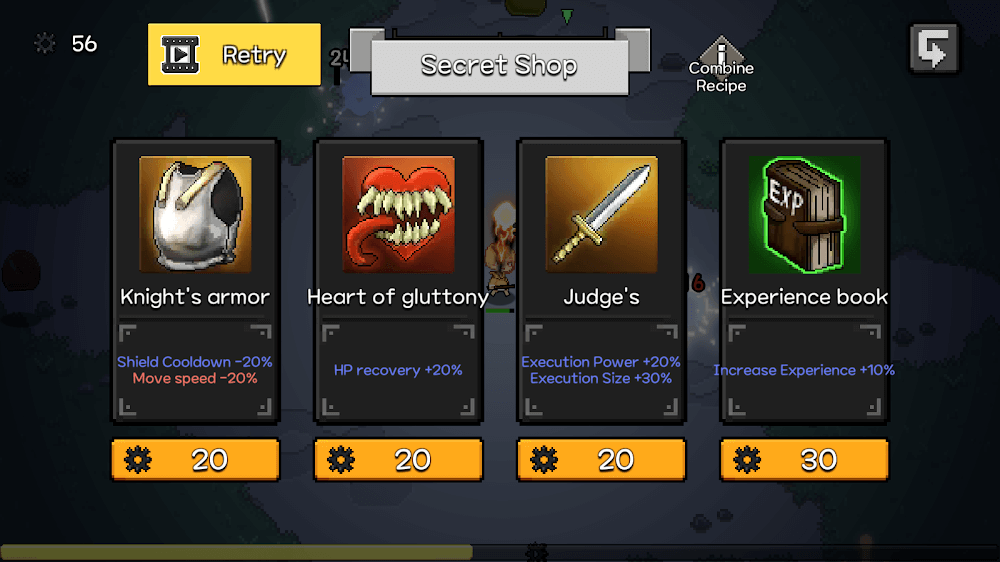 2D PIXEL ART CHARACTERS ARE SO CUTE!
All characters are really cute. The character design is moderately deformed and rounded. The cuteness of the 2D pixel art for Japan is irresistible. Many of Van Saba's titles have realistic pixel art, so this feeling is new. Anyway, it's cute, so it's a gem that I want to recommend to a wide range of people.
Magic Dungeon v1.02.23 MOD APK (Unlimited Resources, Mega Menu) Download