Modern Warplanes is a game where players will control fighters and confront other players and win the level. You can find many different game modes, and each mode has its interesting points. In addition, the game is also suitable for many different audiences because it brings certain supporting elements that players can quickly get used to. So, this is a game that will bring you great entertainment.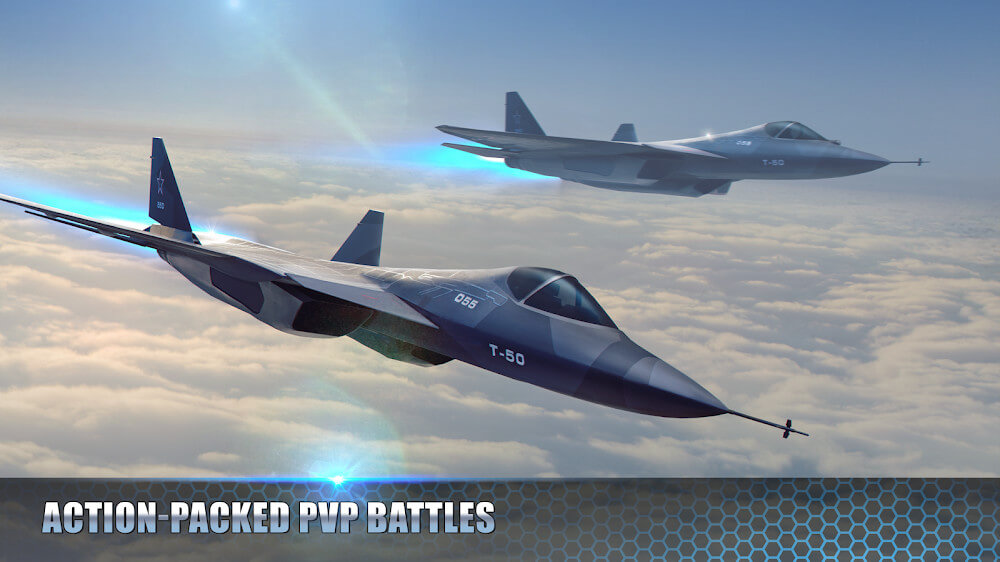 TAKE PART IN IMPRESSIVE BATTLES
When you experience Modern Warplanes, players will fully experience impressive air battles. You can find remarkable environments when viewed from the sky, and of course, it will be the factor that attracts you in the first experience. But this game is focused on sightseeing and air battles that you will not be able to take your eyes off and try to complete the level correctly when facing many different enemies.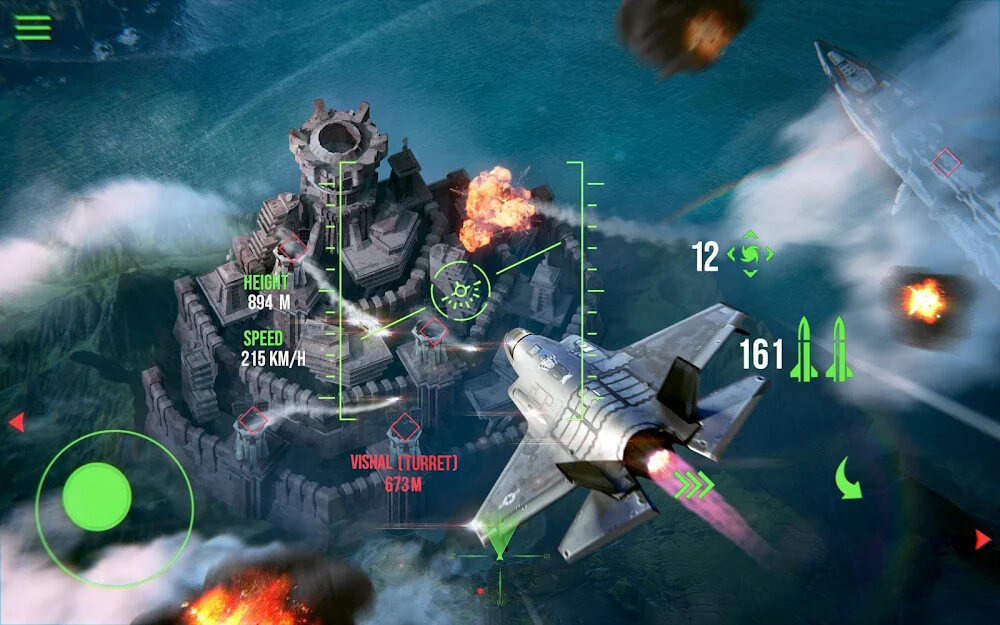 You will view your aircraft from the third-person perspective, and it will give you a panoramic view of the targets displayed on the screen. At the same time, for those who are afraid of navigating in a large space, the game will also have supporting features. So players can focus on selecting targets and firing bullets to knock them down before they get shot down.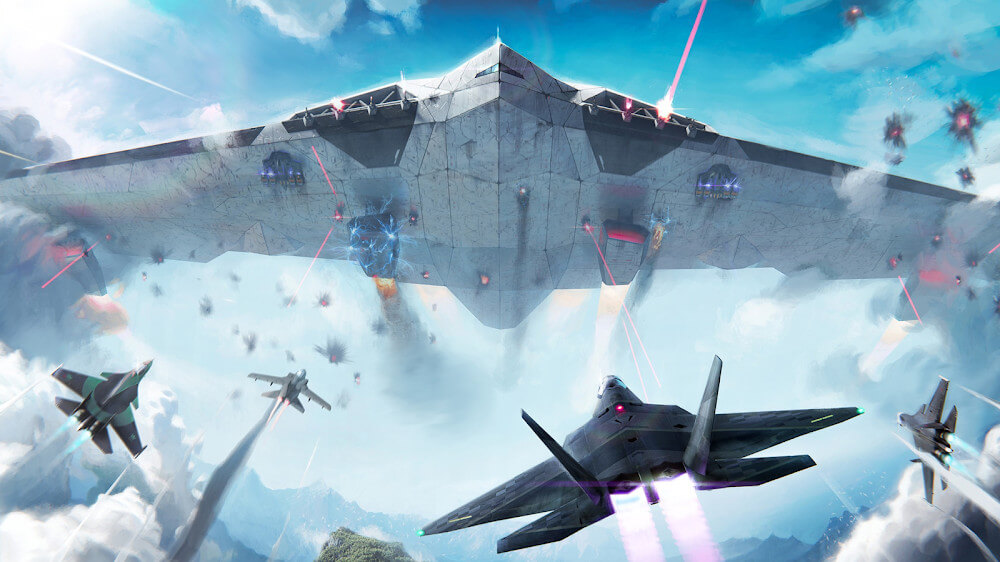 DEFEAT TARGETS IN THE AIR WITH YOUR SKILLS
You will receive a plane with various weapons that you cannot ignore in Modern Warplanes. Similar to real-life fighters, your plane also gets some element of enemy identification. In other words, when you are moving in the air, the red targets that are enemies will be marked. You need to select the target to follow and continuously shoot bullets at them to damage them.
You will control your machine with two hands with a joystick and different bullet control buttons, so you will do everything to complete the level. At the same time, you also gradually get used to moving in the air because its space is quite large, and there are no shielding elements. Therefore, it is natural for you to be attacked, and depending on the game mode, you will be able to find more teammates for fighting against the enemies ahead.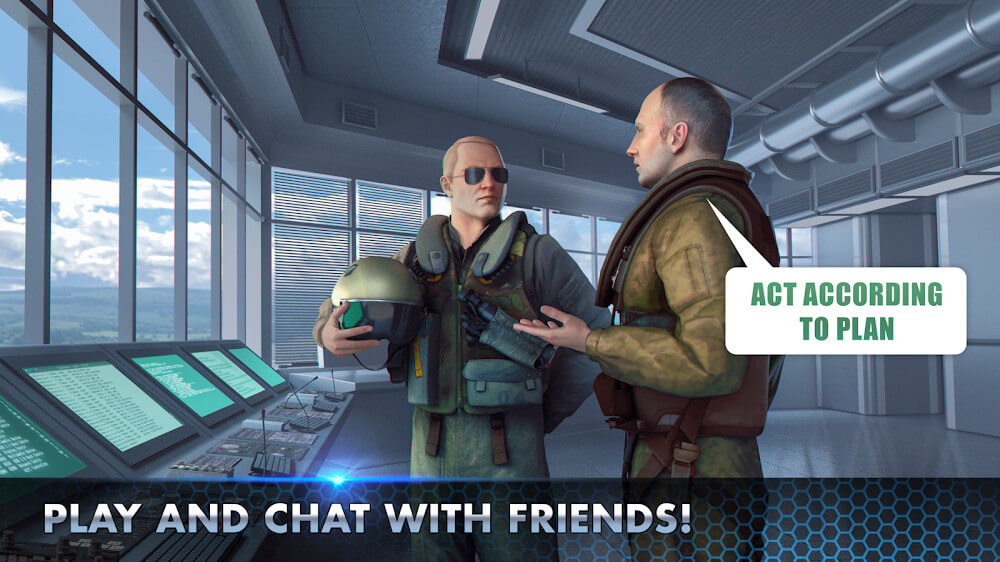 TAKE PART IN VARIOUS MODES
In Modern Warplanes, you will find different modes like deathmatch, survival, and team deathmatch, and you will realize that there will be similarities in the gameplay of the title with shooting games. For example, in team deathmatch mode, you will spend time with other friends and confront red targets. Because of the vastness of the map, your enemies can fly in the direction they like and will sometimes find opportunities to counter you.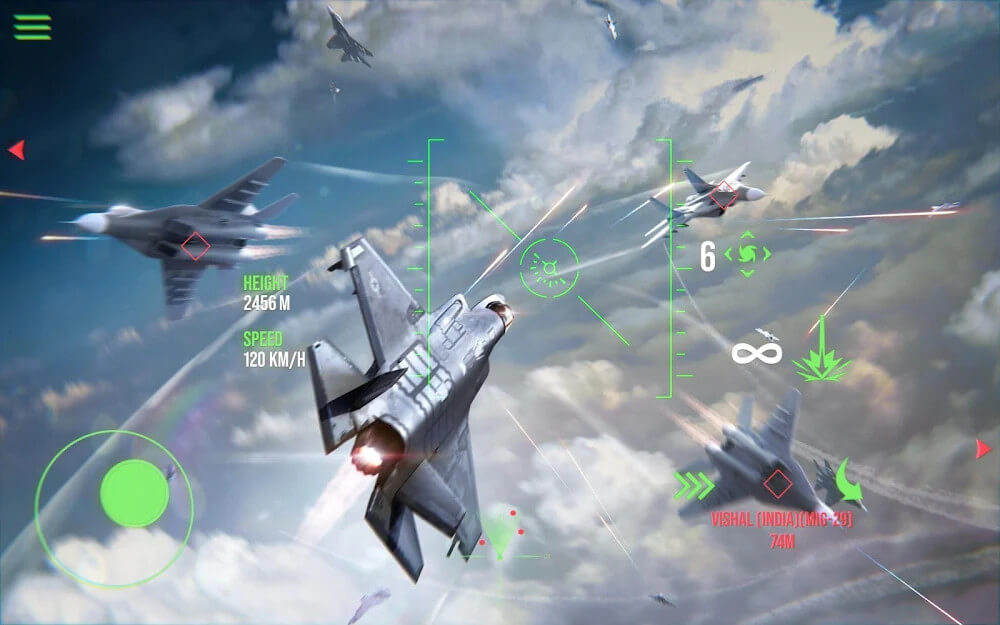 Besides the skills you need, you also need to equip yourself with a modern fighter. You will see the aircraft selection interface before entering the game screen, and there are many parts in it that you need to pay attention to. Specifically, these elements include airplane, heavy, canon, camouflage, and flare. That offers an impressive variety of parts and aircraft combinations to create your planes and match your playstyle in the game.
Download Modern Warplanes vv1.20.2 APK + MOD (Unlimited Missiles)