Offroad Simulator Online is an online off-road driving game where many players will have the opportunity to experience the game together. You will spend time getting used to the controls in the game and gradually improve your ability to adapt to rugged terrain. In addition, you can experience many different vehicles and spend time unlocking them. At the same time, you will be able to get many advantages when playing with your friends.

JOIN THE UNLIMITED WORLD
In Offroad Simulator Online, players will enter a vast world with completely diverse terrain that they will spend time exploring. Already an online game, you will rarely experience it alone but will explore that environment with other players. At the same time, there will be some exciting features that are only possible when you play with others. These features are advantageous to conquer the terrain challenges that you will often encounter in the game.
Like other simulation games, players will control their car with two hands with different control feature buttons. With this control feature, players will need to have specific skills to handle problems when driving on different terrains. It is a common occurrence because the terrain in this game is entirely diverse and will have many different heights for you to conquer. Of course, things will be easier to conquer with multiplayer.

EXPLORE THE ENVIRONMENT AND GET QUESTS
The experience that players find in Offroad Simulator Online is often divided into many categories depending on the player's desires. One will discover how far you can go, and the other is to go to an area to receive a transport mission. For the first gameplay, you will explore and go to any place you like on the map. Of course, everything needs to be carefully prepared because your car can run out of gas at any time.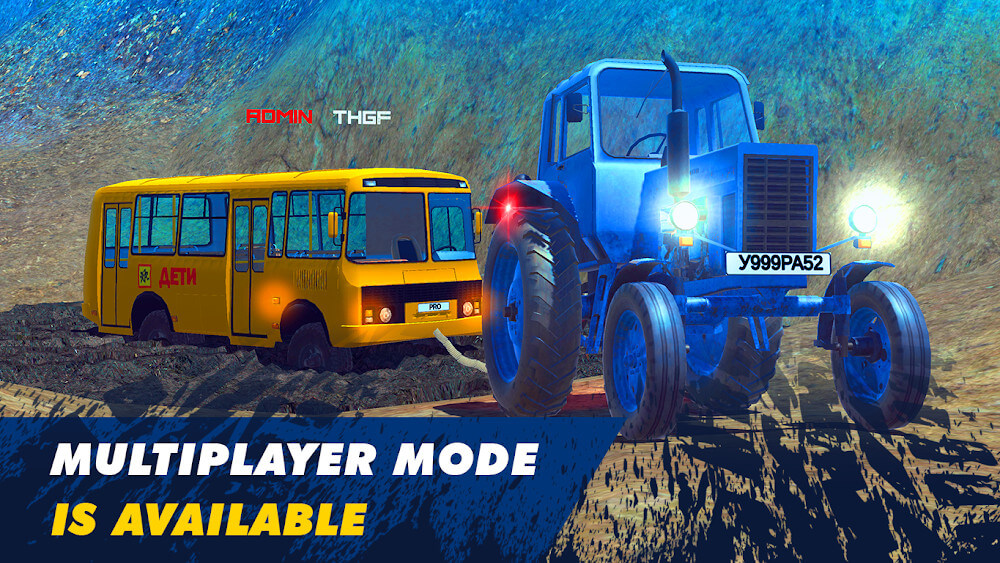 Gasoline will appear clearly, and your job is to go to the required area and stand in the corresponding green area to refuel. The second mode is to receive a specific task after going through many terrains and reaching the needed place. When you successfully receive the quest, you will see a trailer behind you, and the amount of money you receive after completing it will appear. It will be helpful if you want to experience many different types of vehicles in the game.

MANY TYPES OF VEHICLES FOR PLAYERS TO EXPERIENCE
When you come to a simulation game like Offroad Simulator Online, you will want to experience many different vehicles in your way. You will take the time to unlock them and drive them anywhere on the map you want. In addition, changing the camera is also integrated into this game. You can choose the best viewing angle and avoid unfavorable terrain that can derail you at any time.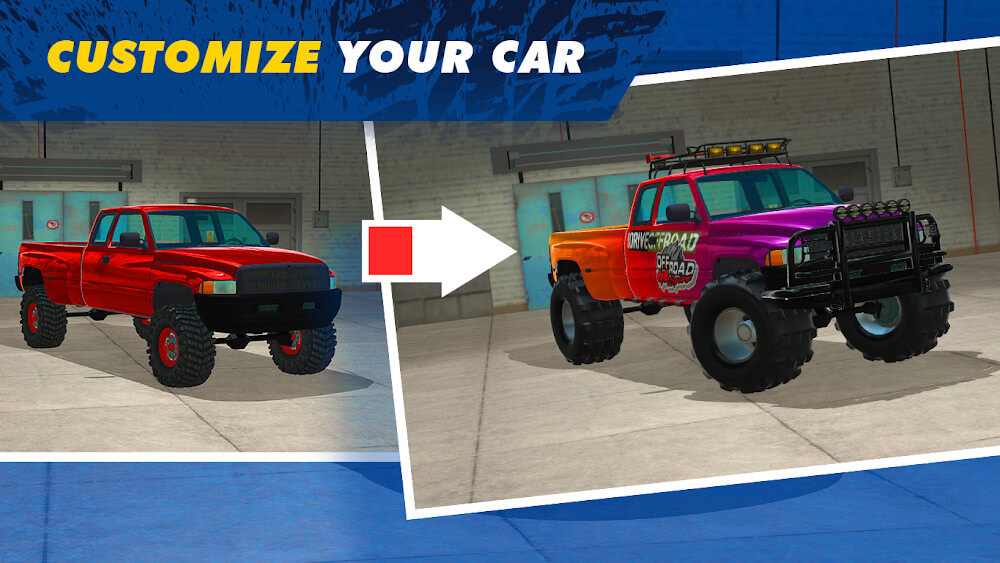 As mentioned above, there will always be a helpful feature that you will find in a multiplayer game that is the support. You will see the tow hook button on the screen, and it is used to tow a vehicle. It makes perfect sense that when your friend has a problem and can't go uphill, you will use your car to assist them. In addition, each vehicle has a different power that you will need to consider when using it to drive through many terrains.
KEY FEATURES
Driving and racing with realistic dynamics for the finest possible experiences
A wide range of machines is available.
Transportation of a variety of goods in a race
In this realistic truck simulator, mud reacts to the tires.
Driving is simple to regulate.
Many trailers are used in the transport industry.
Top-ranking lists and personal accomplishments
Talking on the phone and via texting
Offroad Simulator Online v4.66 MOD APK + OBB (Unlocked VIP, All Cars) Download