Shadow of Death offers battles with powerful monsters that you will use skills to destroy. There are different monsters constantly being introduced that you will need to be careful of and require you to increase in strength continuously over time. At the same time, you can level up, unlock skills and collect rare equipment to confidently defeat the boss and pass the levels with the countdown time.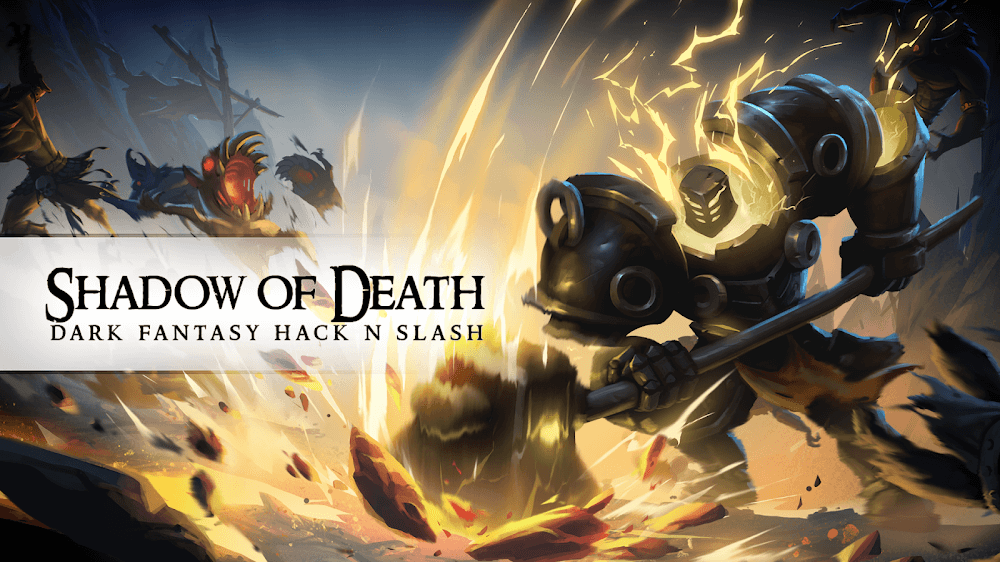 THE JOURNEY OF REVENGE FOR THE LOSS OF POWER
The story of Shadow of Death begins, and you can see the main character you will control is eager to move forward. Suddenly, an entity named Mina appeared and informed him that there was danger ahead and that the spiders he saw were not normal. At the same time, the main character also has impressive strength that helps him fight against monsters until their boss appears and the two start a new battle.
After fighting for a while, the boss defeats him with an attack that comes with an eroding effect. It makes his powers disappear, so you will accompany him through many different levels to regain his power and unlock his potential. At the same time, monsters of different sizes will appear to stop your progress, and you need to prepare full strength to fight them.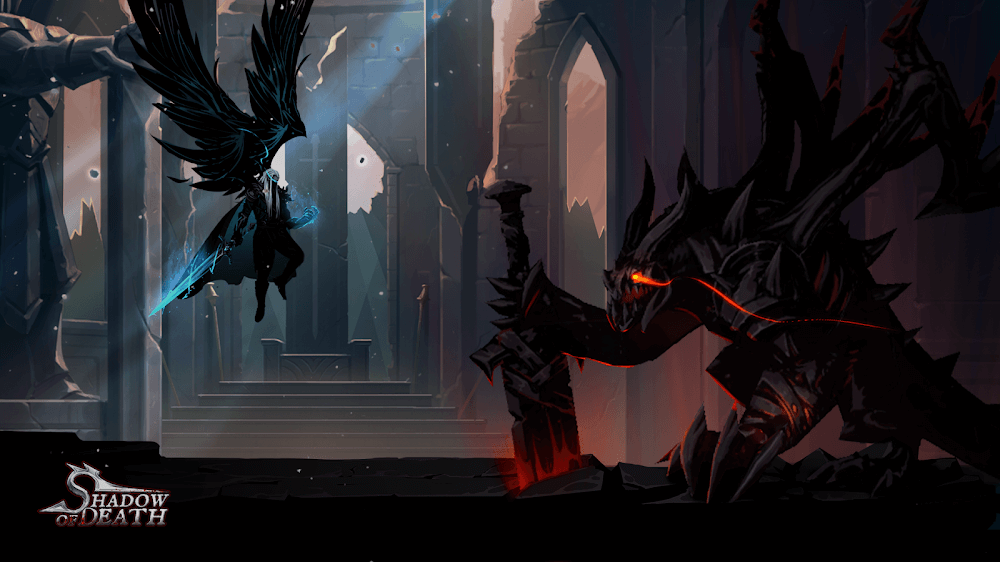 UNLEASH POWERFUL ATTACKS
At the start of Shadow of Death, players will familiarize themselves with the tutorial and gain access to the character's powers before everything goes to zero. After that, they will go to the first adventure levels and complete the objective of each level. Players will control the character in a 2D environment with side-scrolling properties, and in other words, if you want to go to a new location, then you should complete the current goal to make the deterrent disappear.
It can be said that this is a game that will attract players' attention when the environment is made up of two contrasting colors and impressive skill and attack effects. You can control the character to dodge attacks from enemies and use skills at the right time. So for sure, you will have awe-inspiring performances, and at the same time, each level has its challenges that you will need to overcome.
There will be many levels that appear before your eyes, and what they all have in common is the number of requirements they have to complete. Precisely, these requirements will correspond to the number of stars you receive in the game, so you will be motivated to complete the level in the best way and show your skills. Many new monsters will constantly appear, and especially, you will meet the first boss at the beginning of the game and other powerful enemies.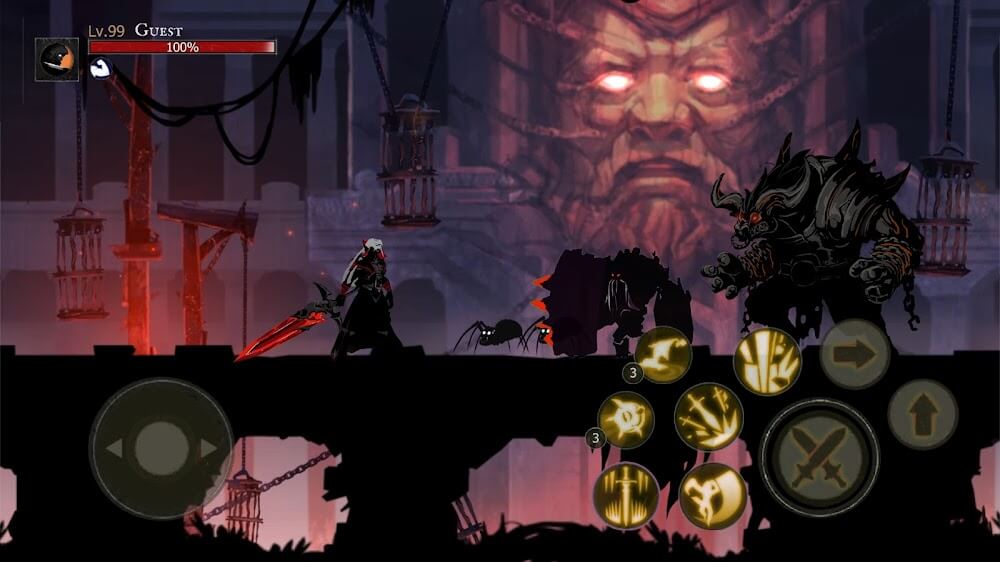 INCREASES CHARACTER'S STRENGTH OVER TIME
You need to pay attention to many interesting mechanics in Shadow of Death that are levels, skills, and equipment. As for the level, the experience bar will continuously increase as you participate in many different levels. In addition, skills will be unlocked if the character reaches a certain level, and you can use the points received from each level to improve a specific stat. The qualities of the equipment also vary from Common to Ultimate with diverse sources of power.
It makes perfect sense to increase strength over time since you need to take on many enemies in adventure mode and unlock challenge mode. Challenge mode is different from adventure in that you will not have much time to explore the level. In other words, each battle is associated with a period where you will try to destroy the enemy as quickly as possible. Therefore, it requires an impressive strength to deal with enemies that appear quickly.
Players will control the character that has lost its power through many challenging levels:
Players will regain the lost strength of the character through battles and increase strength by various factors.
The number of monsters in each level is completely different, and new enemies will constantly appear before you and require you to be careful.
Powerful bosses with large sizes will be challenges that players need to complete and motivate players to increase their strength.
Players can level up their characters through battle, improve their stats with their points, unlock new skills, and collect powerful equipment.
In addition to the challenging levels of the adventure mode, the challenge mode will require the player to complete the level in a specific amount of time.
Shadow of Death Premium v1.102.13.0 MOD APK (Unlimited Crystals, Souls, Stamina) Download