Ava's Manor brings you to Blackwood Manor, and Ava will be the one to change its appearance through the resources she earns. These resources are made from thoroughly enjoyable solitaire levels with accessible gameplay with increasing difficulty. At the same time, you will create many combos to get impressive rewards and spend money to get help.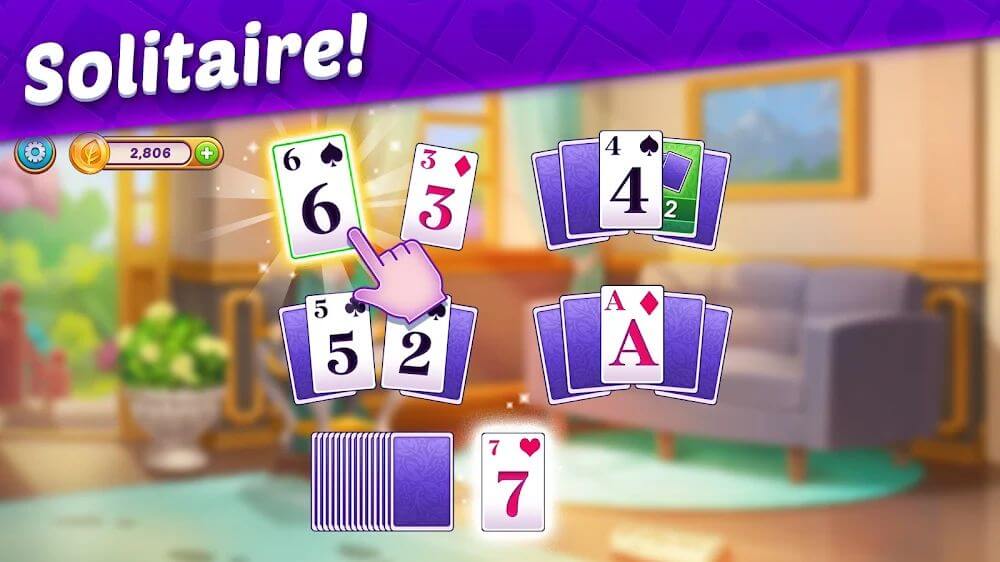 RETURNING TO BLACKWOOD MANOR BY ACCIDENT
The story of Ava's Manor begins when the player sees Ava in a completely depressed mood. She is a mystery writer and is loved by many fans, but this does not help her overcome the problems related to monthly bills. So, she could only lament to her dog Marlowe and right after that, an unexpected letter arrived that made her think it was a letter asking her to pay for something.
When she opened the letter, she knew the sender was a distant relative who wanted to invite her to Blackwood Manor in Europe. At the same time, accompanying the letter was a one-way plane ticket, and at that moment, she knew what to do next after overcoming her feelings of boredom. She goes to Manor and finds a character preparing to leave. From there, she also knows that there are many things she needs to handle, which requires her to overcome many different levels.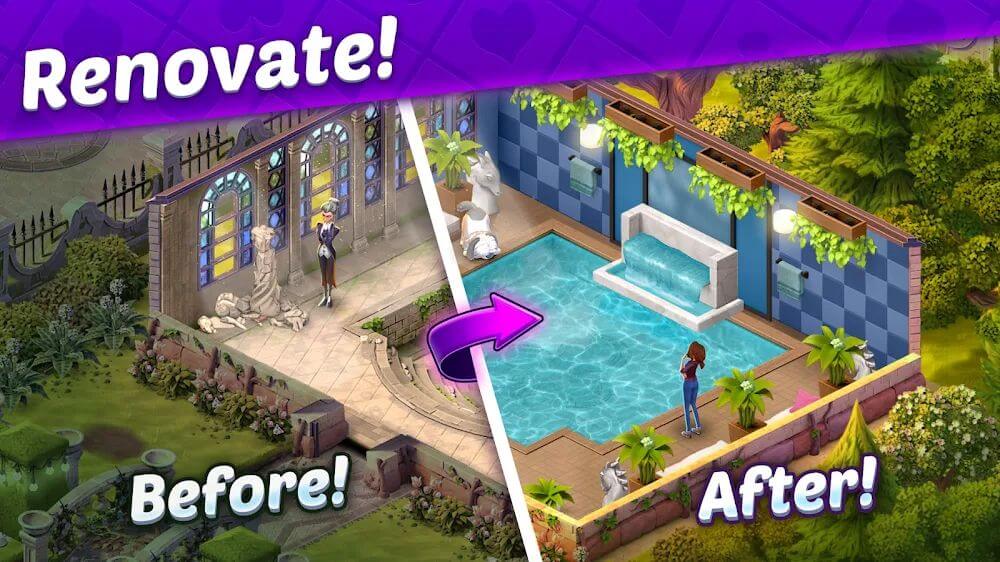 PARTICIPATE IN EXCITING SOLITAIRE LEVELS
Players will observe the journey of Ava and her dog in Ava's Manor, and of course, challenges will open before you and require you to overcome to collect resources. These challenges bring you immersive solitaire gameplay with straightforward gameplay. Specifically, you will see a sequence of pre-arranged cards: some face down, some open, and a starting card is at the bottom of the screen. You will need to choose the cards larger or smaller to form an order.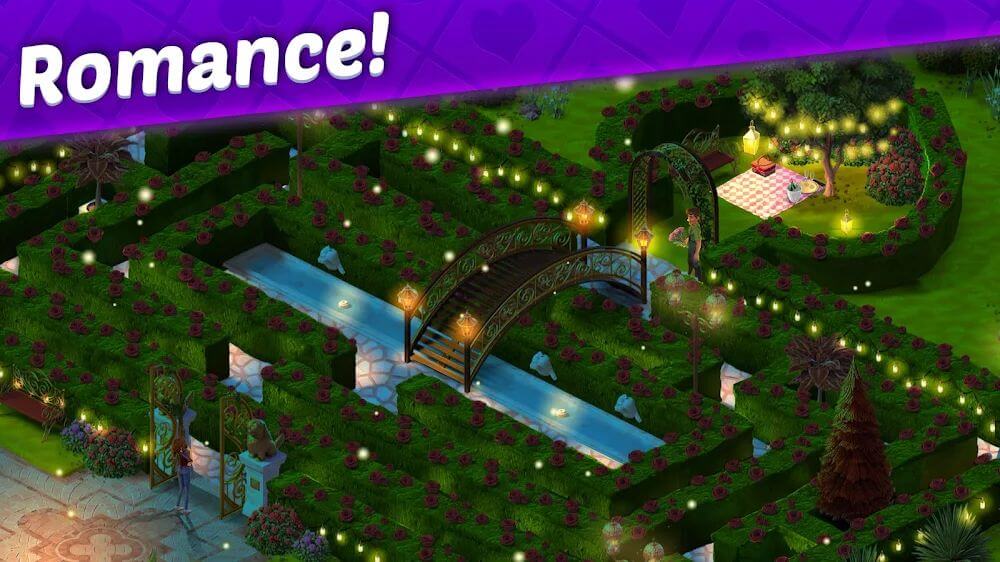 Your job in this game is straightforward; it is to help the cards appear on the game screen to return to the starting card in the game. The condition to help the cards on the field return is of small or greater value, and if you are lucky, you can form a chain of interesting combos to receive various rewards. Specifically, you can get an extra amount of hoards on the left side of the starting card, and they're totally useful.
These hoarding cards are pretty similar to the ones you need to collect because, in some cases, you won't be able to bring the cards back because their value is not suitable. From there, you'll tap the hoard card to get a new card and continue the collection process. At the same time, you can also revert to the previous move if you find it too early to take a new card because so many combos can be performed. This return will require a certain amount of gold with each use.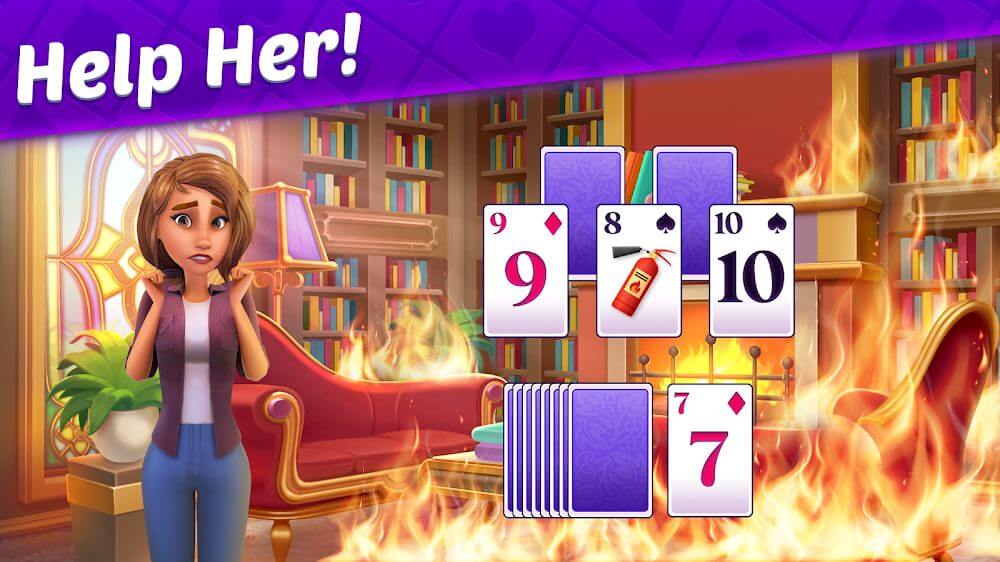 NEW ITEMS YOU CAN ADD TO MANOR
Your participation in solitaire levels in Ava's Manor collects gold stars, commonly used resources in the game. Specifically, you will be presented with a list of tasks that you need to do, and if you want to complete them, you will need to spend a required number of gold stars. You'll see the story progress, and in some cases, you can even renovate Manor.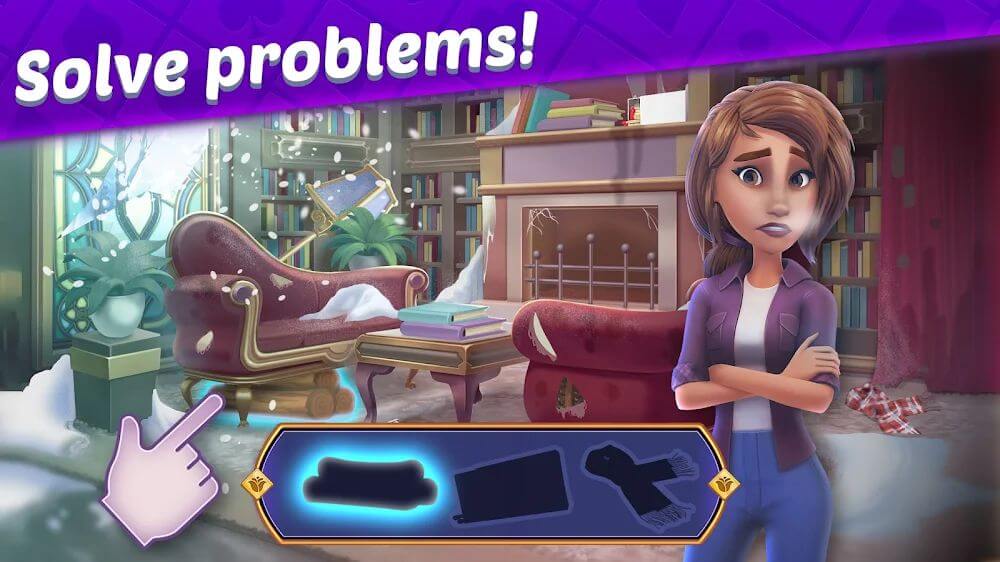 You will meet a character, and through dialogue with him, you will recognize Manor's condition easily. So you will try to improve it with the gold stars you have. You will be able to change the old interior of the place you go to and add impressive things. At the same time, the game will give you many options with diverse designs for you to consider and provide a new look for your Manor. It is an interesting journey that you cannot miss.
The player will go with Ava and the dog Marlowe to Blackwood Manor:
Ava is a writer struggling with incoming bills, and the plane ticket to Europe changed her life.
She meets a working character and learns the status of Manor; she will spend her time exploring and renovating it.
The amount of work in the game is done by using the number of golds stars earned from solitaire levels.
You can get rewards for creating combos and go back to the previous step by spending a certain amount of gold coins.
There are many items that you can add to the game, and you can choose the style and design of the objects you like.
Solitaire Story – Avas Manor v36.5.0 MOD APK (Free Shopping) Download