Stickman The Flash owns gameplay where you will confront many other stickmen trying to attack you. Their numbers are pretty large and force you to pass until you meet powerful bosses with weapons and items that you can pick up. At the same time, the number of weapons and equipment for the character is diverse and requires a lot of gems in the game.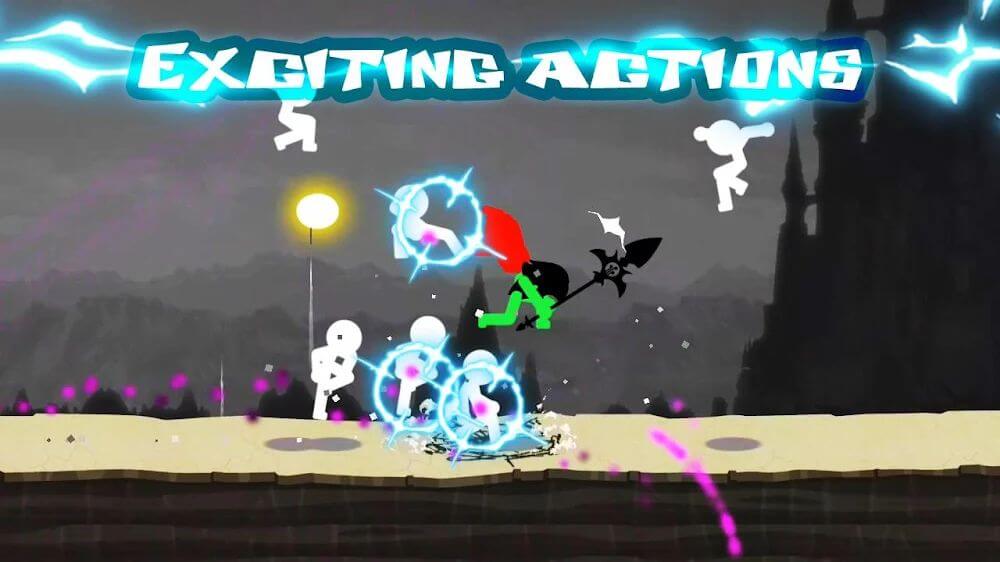 THE FIGHT BETWEEN STICKMEN
Players will find many stickmen characters with simple appearances and designs in Stickman The Flash. They will join the battle and take down the character you control. In that list of stickmen, there is a green character as the main character that you can easily recognize and control his actions to fight other enemies. At the same time, the control operation is straightforward, just revolving around clicking and swiping the screen.
This operation is understandable, but it will take some time for the player to master it because of the main character's skills. Specifically, you will find the character's fast movement skill to dodge attacks from enemies, so controlling it as desired is a matter of concern. In addition, the character's health will also be quite limited, so you will need to be careful when launching attacks correctly.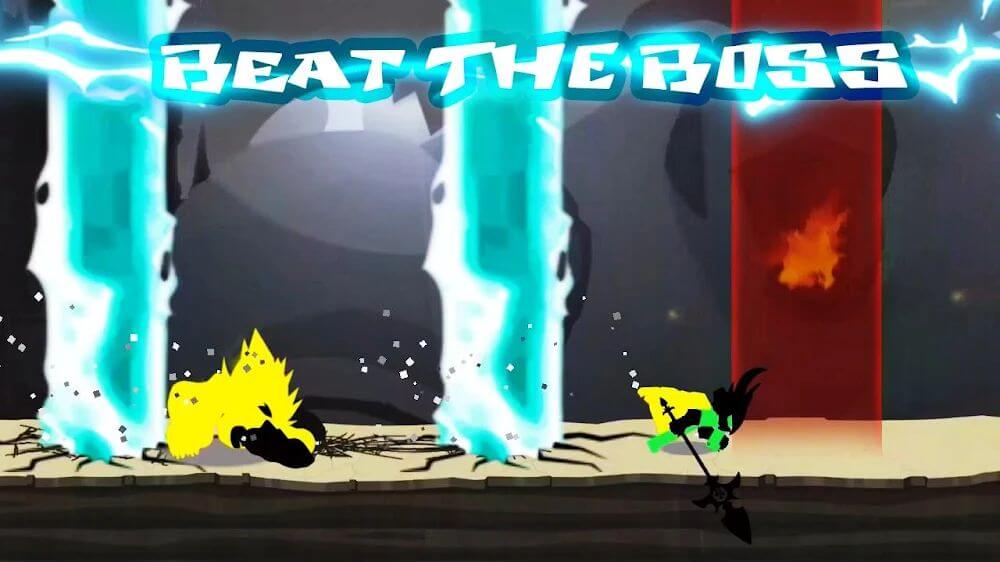 ATTACK THE ENEMIES YOU SEE
Players and their characters will overcome many challenging levels in Stickman The Flash, where you will fight many enemies with different strengths and weapons. You can hear the effects of the attack, using the weapon each time you hit the enemy precisely. So, you will feel excited when many enemies are defeated until a boss appears in front of you. Their feature is to own some equipment and items you need to collect.
They will have a health bar that you can see, and you will choose the right time to kill them before they can reach your weapon. The damage they do can knock you out in no time, so you'll need to be careful. After that, you can pick up the weapon and continue your journey until you find a suitable weapon for you to continue attacking other normal enemies. In addition, some boss attacks also have a directional element that helps you recognize where they want to attack.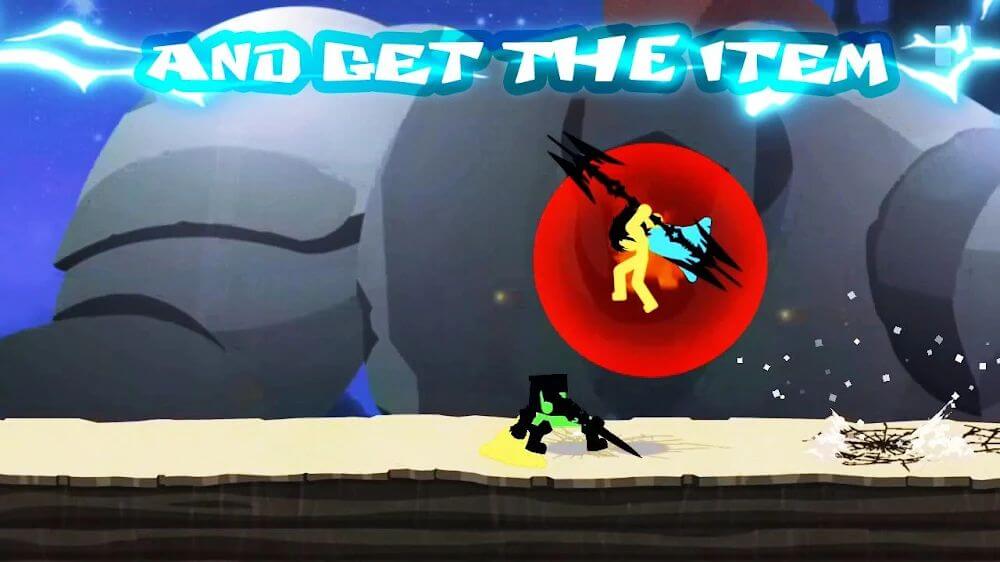 Another interesting point that you will find at some levels is that the boss can drop two energy blocks and pick them up to cast powerful skills on your enemies. They are entirely diverse in attack form and create an advantage in strength for the character.
UNLOCK POWERFUL EQUIPMENT WITH GEMS
In Stickman The Flash, there are different types of equipment that you can reach, and the weapon is the first to appear before your eyes. The process of unlocking these weapons requires an item that is a gem that usually drops from the bosses you defeat. Also, if you want to unlock an item, you need to open the one before it. From there, you can fully equip your character and overcome powerful bosses.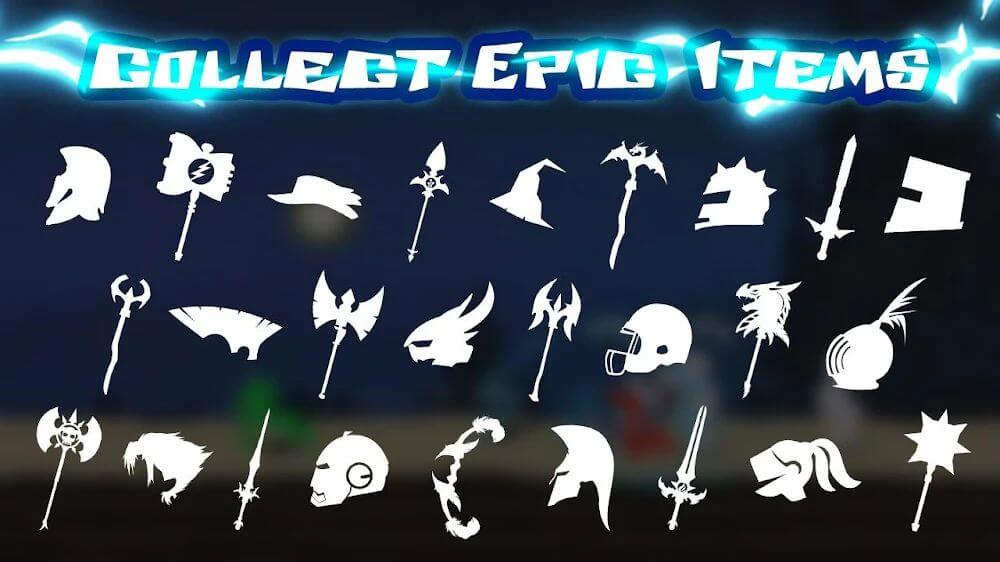 The battles of the stickmen bring many remarkable points such as:
Players will pass a large number of stickmen where you will feel the beautiful fighting sounds and effects.
You will control the character by touching and swiping the screen to attack and dodge enemies with the character's impressive movement skills.
It is not uncommon to encounter difficult bosses, and they can easily defeat players and drop usable equipment in battle.
Players will progress through many different levels and gain access to an impressive number of skills that require a certain amount of energy.
The equipment system is entirely engaging and requires you to overcome challenging matches to collect enough gems.
Stickman The Flash v1.72.16 MOD APK (God Mode, Unlocked Map) Download