Taimanin RPGX is a game where players will accompany beautiful female warriors and fight the enemies of Taimanin Asagi. You will gradually recruit many characters with different strengths and utilize them in battles with diverse enemies. At the same time, each character has an impressive appearance, and you will summon them by chance. Surely anyone wants to own a rare character.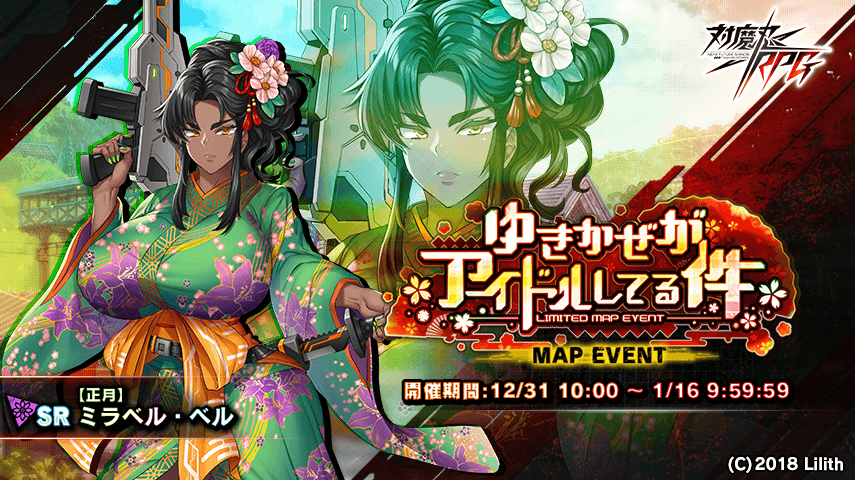 FATE CHANGED WHEN GOSHA GAKUEN WAS ATTACKED
In Taimanin RPGX, the story revolves around the main character, a descendant of the Taimanin Asagi family, but he has no special skills. At the same time, Gosha Gakuen is the place where the members of Taimanin Asagi gather, and later, it also becomes the target of enemy attacks. With the impact of the war, the main character has also transferred power from Asagi, and he will be the leader of the force against the invasion from other enemies.
You will have female warriors with hot looks and completely impressive power characteristics. You will spend time recruiting new characters to optimize their strengths against stronger enemies and especially raid bosses. At the same time, it is also suitable for many audiences because the mechanics of this game focus on tactics and turn-based combat. From there, you will arrange a squad to help your characters win the enemy.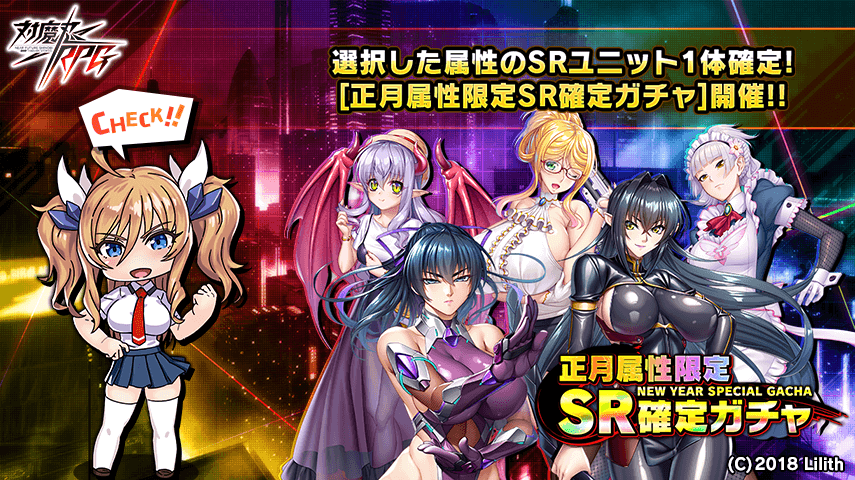 ARRANGE POWERFUL SQUADS
You will enter the battle with a specified number of characters in Taimanin RPGX, and you are free to add any character to the empty slots of the formations. Of course, you will consider where is the right place to place your female warriors and let them reach their full potential and stats. Each character will have a portrait, and it comes with a health bar and an energy bar. When corresponding to each attack, the energy bar will continuously increase, and you will choose the right time to use it.
Like other turn-based fighting games, you will know the skills of each character to use them appropriately to attack the enemy and support teammates. At the same time, it will take quite a while to recharge this mana fully, and if you want to use a skill, you need to tap on a character you want. You'll see the character's cutscene in full swing, and you'll be satisfied when this attack defeats the enemy.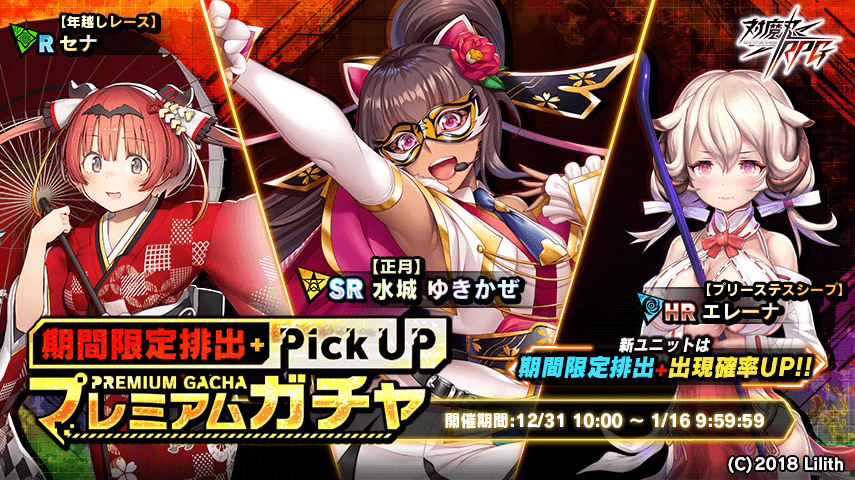 SUMMON CHARACTERS WITH DIFFERENT POWERS
When it comes to multi-character titles like Taimanin RPGX, it takes time to gather powerful characters to overcome many game levels. It is obvious because, besides the campaign mode, you also need to participate in events to receive limited rewards and confront bosses with an extended health bar. In addition, the mechanism of summoning the characters is also interesting and has the random nature of gacha.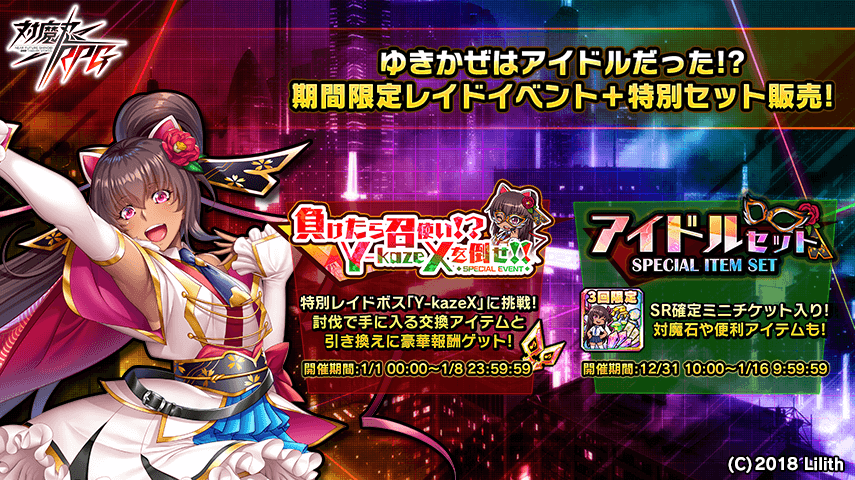 You will spend a certain amount of resources and choose the banner you want to summon. You will be amazed by what you get, and sometimes luck prompts players to spin the gacha. At the same time, the rarity of the characters is quite diverse such as N, SR, HR, and much higher rarity. So you will summon them to increase their strength and add them to your squad. Characters also possess a certain amount of affection, and you will find it interesting to this stat.
Taimanin RPGX v1.17.2 MOD APK (Always Crit, High Damage, Free Skill) Download