They Are Coming will be a new zombie defense experience with many desperate situations and a wide selection of true survival experts for you to immerse indefinitely. In this game, intelligence, strategy, and endurance will be the essentials you need to survive the day and prepare for the worst.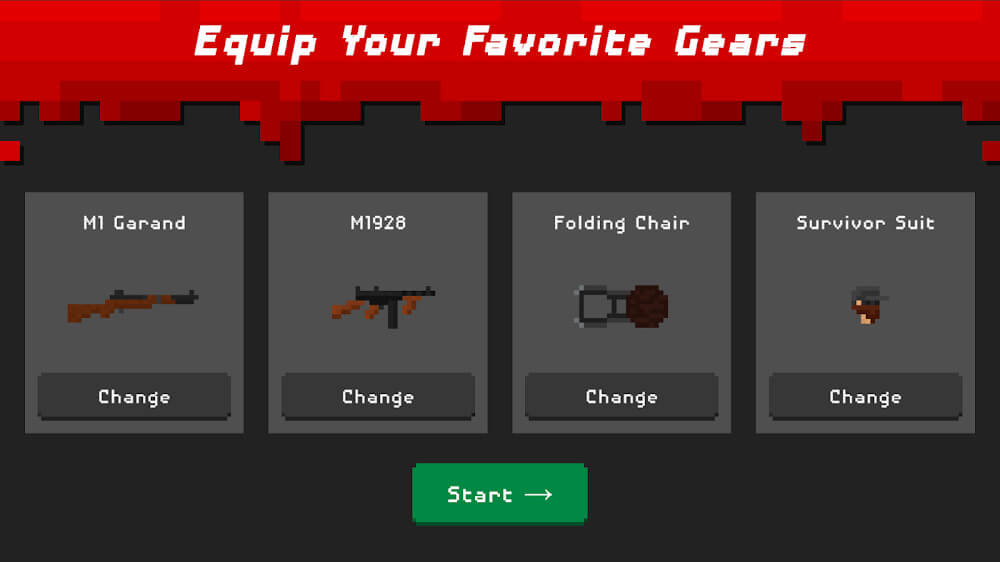 The game's main gameplay element is zombie defense, with countless waves of increasing difficulty over time to create pressure and make the player adapt to what is available. The game is also limited in space, making each defense difficult, and using resources or bullets will be precious. Fortunately, the style of the game will constantly change, adding more options for equipment, defense, and many other factors for players to progress further. In addition, the variety of game modes will change the inherent experience and even introduce more than hundreds of unique and powerful zombies for players to destroy. Prepare everything in your power because they are coming.
SET UP AND PREPARE THE DEFENSE
To survive, you must defend your self-made defense and destroy anything close to it with every ability, even using all weapons until they are exhausted. Because the character will be in a defensive stationary state, you must know how to prioritize the target, help loosen the enemy's attacking units, and slow down the destruction of the barricade. In the future, preparing or strengthening defenses will become useful and necessary for you to survive tomorrow and face the worst you have ever seen.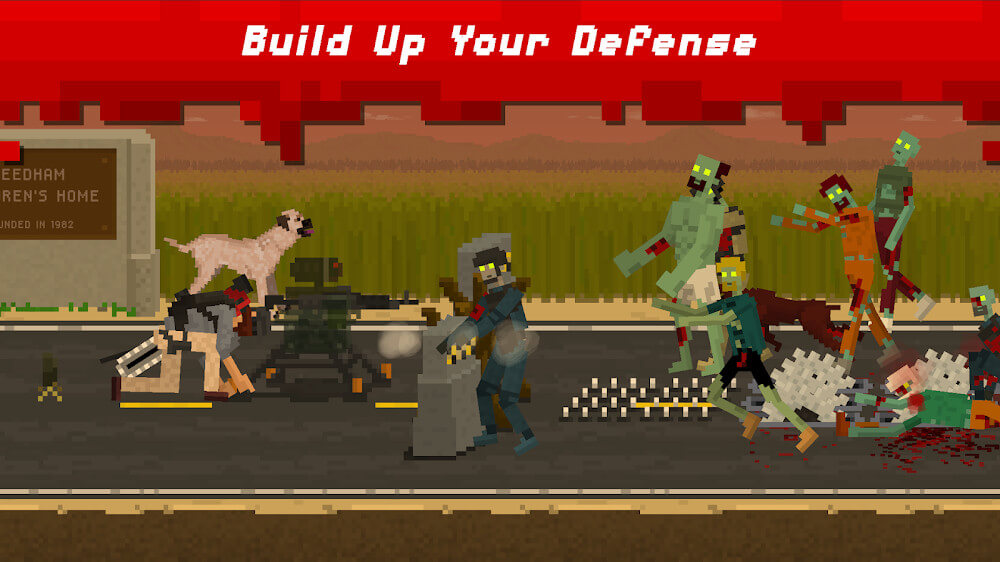 SIMPLE CONTROLS WITH HIGH EFFICIENCY
The game's controls are friendly, allowing you to easily dodge attacks while creating space to reload or kill targets. Although the range of movement will have many obstacles, you can use them wisely to optimize the necessary resources. Moreover, you only need to tap any position on the right side to shoot, suitable for absolute accuracy and easy to cut down zombies or shoot at the bosses' weak points and quickly stop the attack.
SURVIVE THROUGH THE DAYS
Your survival will last for many different days, and each day will gradually increase the number of zombies in each wave, increasing the difficulty. After completing a day, you will return to base to prepare for the next day, which lasts forever until you give up or fail. However, in the following days, many new elements will appear, such as weather, environment, and new zombies with features such as armor, abilities, and more, to make gameplay more exciting and worthwhile.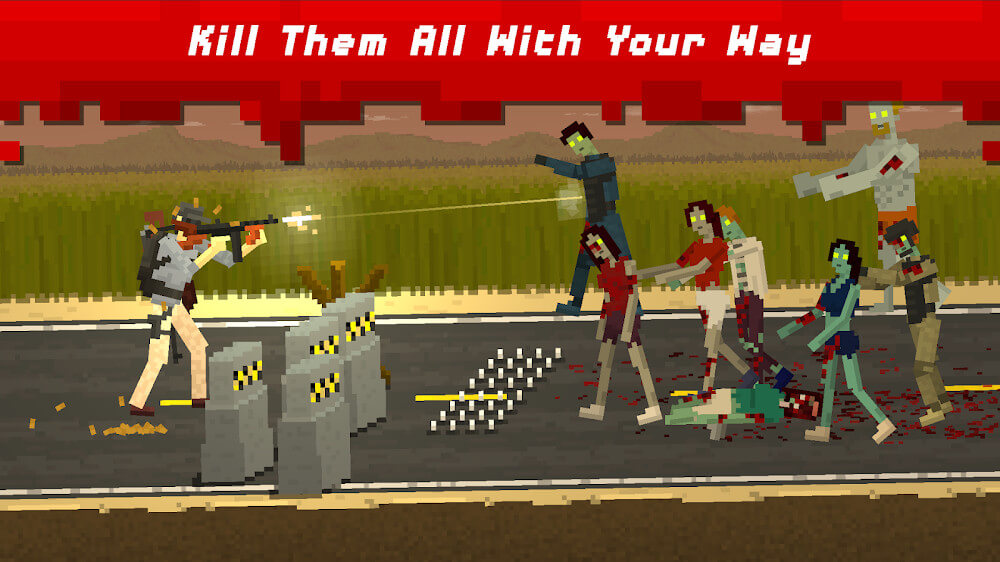 UPGRADE YOUR ARSENAL FOR MORE FIREPOWER
You'll have access to a huge arsenal of weapons when you complete a day, but everything requires money to unlock new gear for zombie defense. All weapons have unique stats, and depending on your setup, your defense style will vary, making gameplay more enjoyable. In the future, you will have more access to more advanced equipment with attack power or a variety useful for long-term defense or cutting down tough targets in your way.
THE BEST DEFENSE IS RAPID OFFENSE
Your defense can change to continuous attack, and you can advance endlessly to stop zombie waves or prolong the battlefield while making every second count. You can continuously attack and cut down zombies in different ways and kick them back while reloading to extend the distance. If you repel the zombies from the battlefield, the space and chances of survival will increase significantly, giving you new progress in defending the wall and endless fun.
PICK UP NEW FLUFFY FRIENDS INTO BATTLES
The furry friends will be the best companions you can find in this game, and they will all come in different forms or appearances. The appearance of your companions is also important as they easily knock down zombies or survive longer until the next day. At the most critical times, friends will become useful and sometimes bring back valuable gifts for you to use for the next days without needing an upgrade system.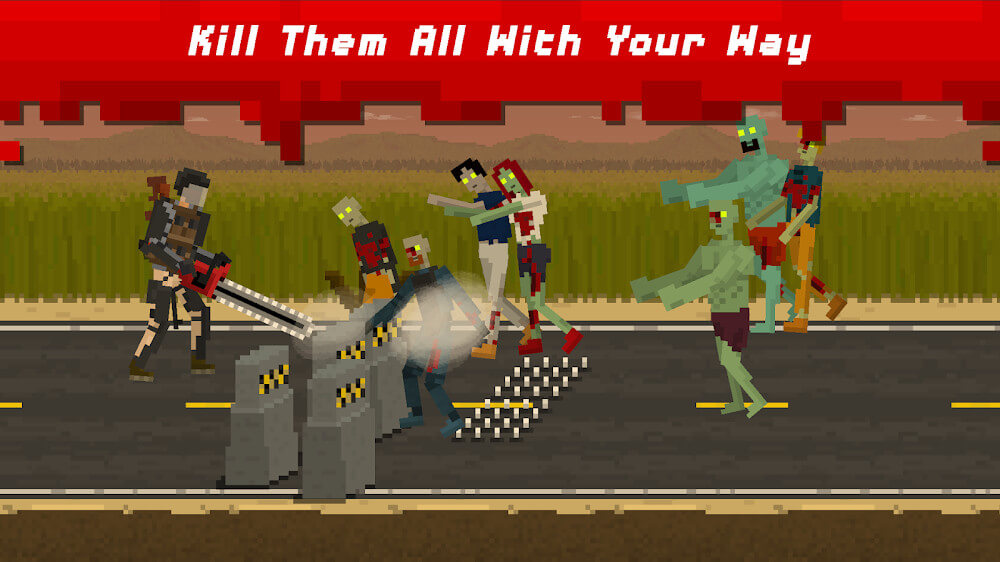 BUILD POWERFUL TURRETS FOR SUPPORT FIRE
Turrets are the greatest support you can find in your desperate survival, and they all have a variety of uses or attack styles for wall defense. However, they are the last resort in defense, as they are immovable and take a long time to deploy or retrieve while defending. You can also use some compatible defensive weapons to buff the attack power of turrets and easily reap waves of zombies quickly.
ENJOY THE PLAYGROUND FOR UNLIMITED PLAYTIME
The playground mode, also known as god mode or creative space, where you relax, killing zombies with achievements or progress opened in campaign mode. What's convenient is that you can directly change the gameplay settings and apply many creative rules or change the difficulty while facing countless zombies. This mode is also the right choice if you want to find the right weapon or equipment combos and build countless turrets as a pastime. However, the weapons must be unlocked first in your normal playthrough to use and customize freely.
They Are Coming v1.15.1 MOD APK (Free Shopping, Mega Menu) Download