Truck Simulator: Ultimate is a game where you can experience the feeling of ultimately driving a truck along with managing an office of your own. Players will experience a vast world with many elements that you will need to observe. At the same time, with exciting gameplay, they will earn a lot of money in the game and use this amount for many different purposes. It is a game that you should not miss.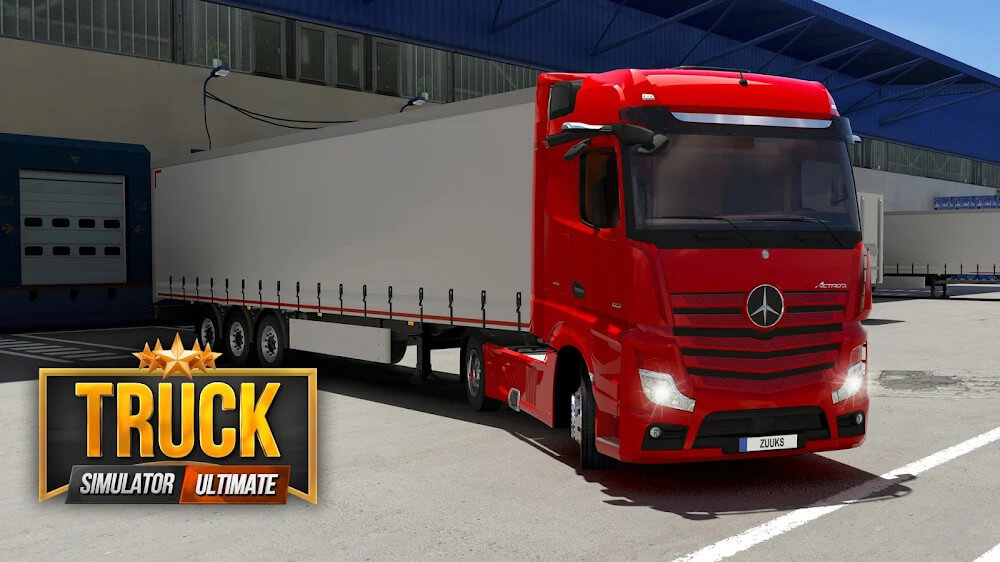 EXPERIENCE THE TRUE FEELING OF DRIVING
When you experience Truck Simulator : Ultimate, you will be transported to a wholly realistic and detailed world where you will find many buildings, diverse functions while driving your truck. You can choose the viewing angle that is right for you to experience as you like. Changing the perspective with a simulation game is no longer strange when they will transform themselves into the character in more detail. From there, they will be immersed in the experience that the game brings.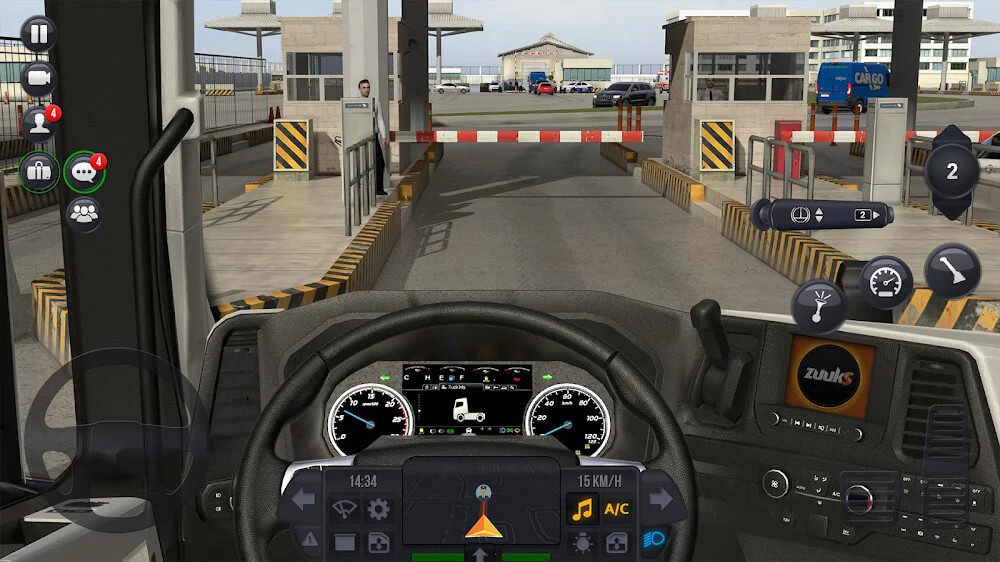 The primary perspective you can view your truck is the third perspective that helps you see your surroundings. At the same time, just pressing the camera change button, the viewing angle also wholly changes, so you can change the experience and take advantage of their characteristics in some cases. The game also integrates some radio stations that you can listen to while driving, and the number of channels has increased in the current updated version.
GET THE JOB AND DRIVE BRILLIANTLY
The job that you take on in Truck Simulator : Ultimate is completely simple that you will take advantage of your driving skills and try to fulfill the requirements of each job. There will be a long list of jobs along with the amount of money you can get. After completing the acceptance process, you will be transported to another environment with your vehicle. Of course, it's a truck; then, you will need to send the front driver to the designated container to receive the goods and start the journey.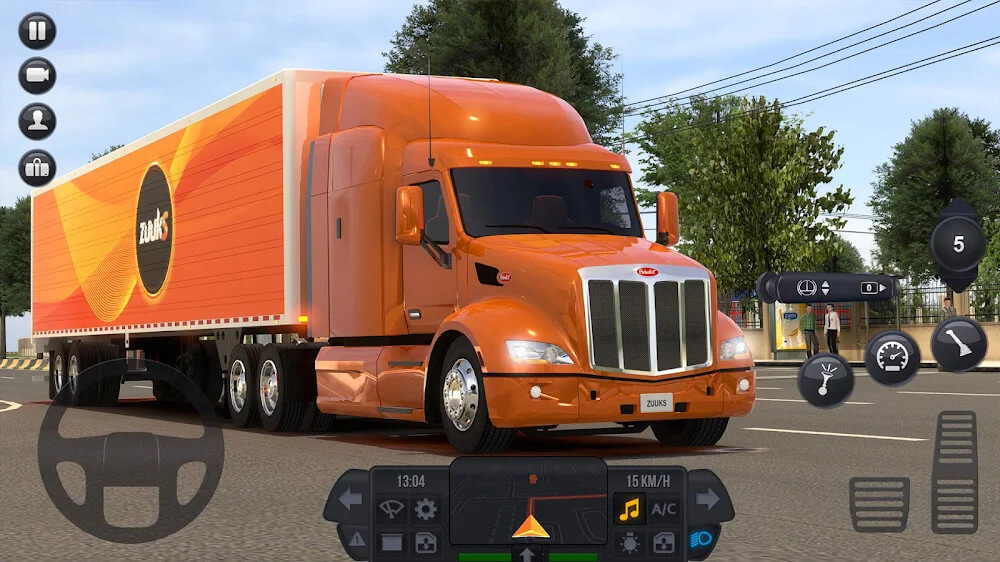 As mentioned above, the world you experience in the game is completely realistic because you will drive alone and many vehicles and traffic mechanisms that you are forced to obey. It's like you're driving on a real road, and on each road, there are buildings where you can go and buy something like the market. At the same time, with a variety of control features, you will know what to do when cornering or moving the mirror to see the vehicle behind easily.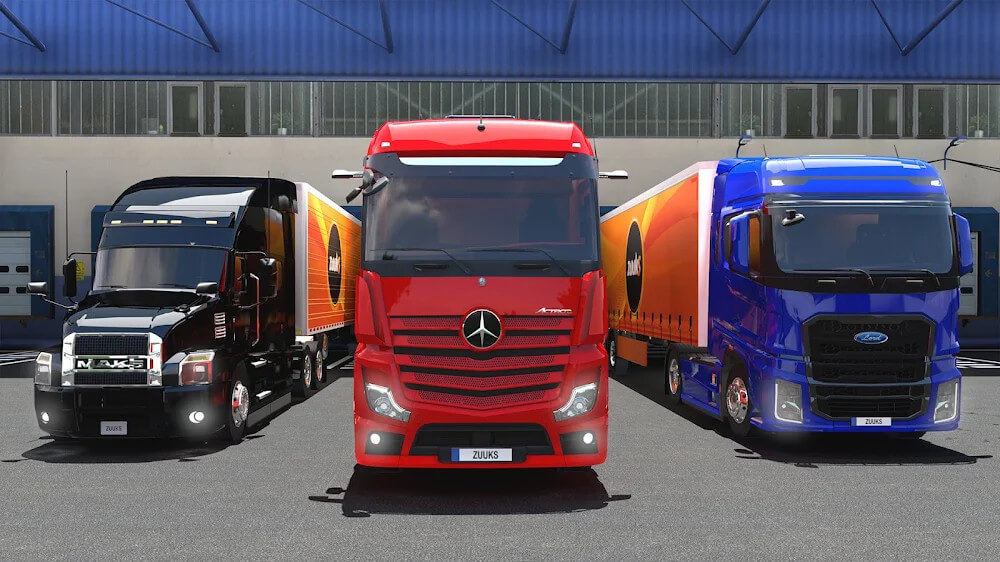 EARN LOTS OF MONEY AND BUILD YOUR COMPANY
Indeed, when you have experienced the first level of Truck Simulator : Ultimate, you will have many difficulties because of the diverse control buttons and many situations you have to handle. But over time, you will immerse yourself in the world of this game and complete it from one level to another. You will accumulate a certain amount of money to spend in this game, like buying new trucks or investing in your company.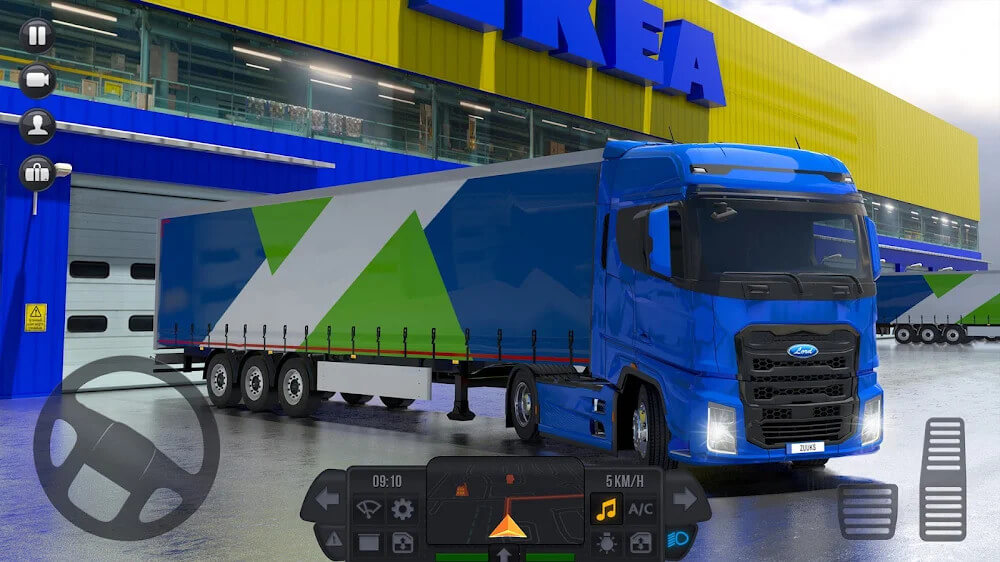 Besides simulation gameplay, you will also experience tycoon-style gameplay when you have an office. At the beginning of the game, you will not have much money to develop it, but you can buy more furniture and hire more staff to make your office productive after a while. Some different types of trucks are waiting for players to experience and indeed, you will feel attracted to these elements.
FEATURES
The season for multi-player games. You have the option of either carrying shared cargo or competing in races. You'll be treated to a whole new multiplayer experience.
Transport a diverse range of freight in more than 100 places worldwide
Take part in auctions for freight stocks to increase your earnings and your exposure.
Be in charge of your own company
Create your own fleet of trucks.
Recruit staff and manage your firm to maximize profits for the long term.
Create your workspaces in the manner that you like.
Improve the appearance of your vehicles by adding headlights, bumpers, horns, cockpit lights, and other customization choices.
32+ Stunning Automobiles
Try your hand at driving American and European trucks.
The market for Pre-Owned Trucks
Cockpits with a lot of detail
Resting places. In the rest areas, you may now place orders for food and drinks.
DLC mode system (DLC stands for Dynamic Load Control).
More than 25 different languages are supported. There are more than 250 radio stations in the country.
Toll roads on major highways
Weather that is realistic. Roads in the village, city, and highway
Truck Simulator Ultimate v1.2.9 MOD APK + OBB (Max Fuel/No Damage, Unlimited Money) Download