Truckers of Europe 3 is a truck driving simulation game where you will spend time completing requests that you have received. Each request will direct you to an awe-inspiring place, and it will take you time to get there. At the same time, there will be many things that you can unlock inside this game and especially experience the new trucks.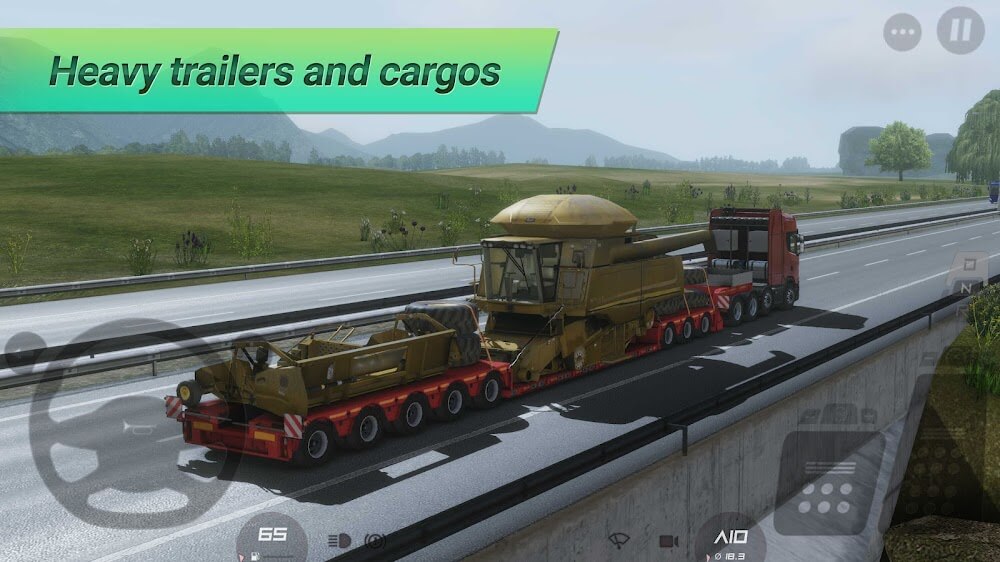 REALISTIC TRUCK DRIVING IN AN IMPRESSIVE SIMULATION WORLD
In Truckers of Europe 3, players will go to the completely impressive truck driving simulation gameplay, where you will be able to explore the vast world with many diverse environmental elements. At the same time, there will always be quests that you will need to pass and complete correctly to collect some amount of money in the game. Going to many places and receiving many types of jobs will be journeys that give players a lot of time to experience impressive.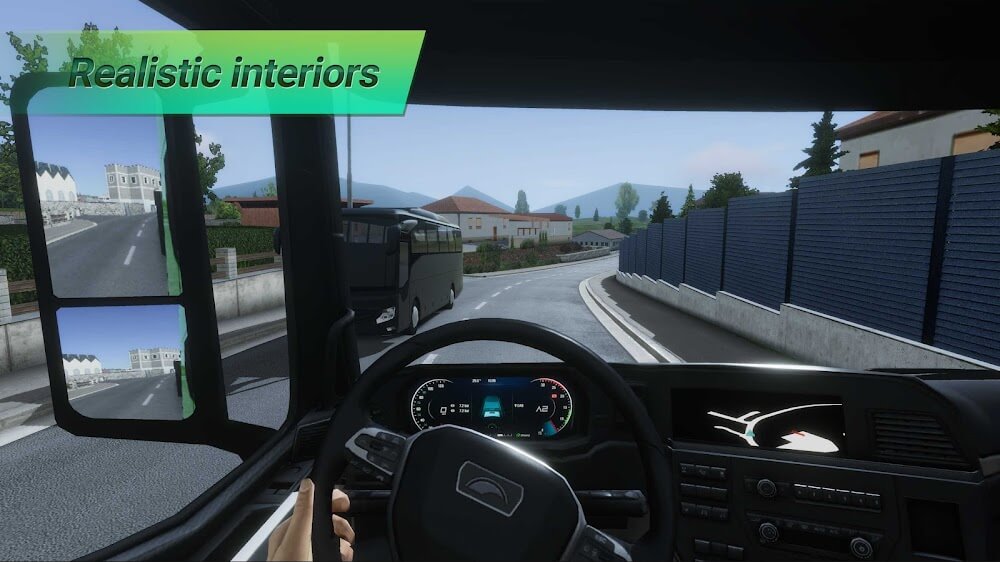 This game possesses many features that other simulation games have, and you will need to pay attention to these factors. Specifically, you will be able to change the viewing angle for a realistic feeling when driving a truck or adjust the controls to drive in detail and without any mistakes when transporting a trailer. So you will need to take advantage of all the functions this truck possesses to complete the mission you received at the beginning of the game.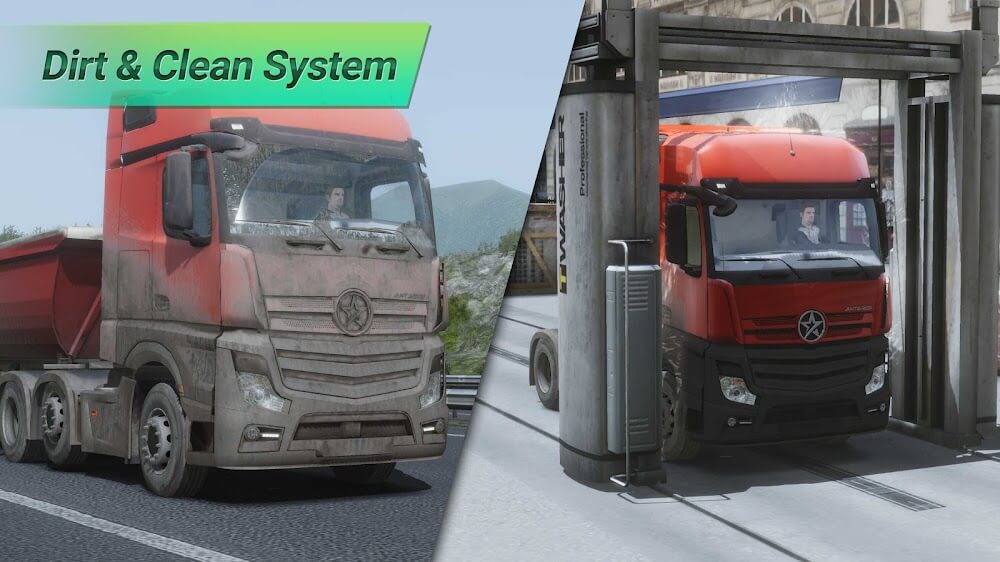 CHOOSE CHALLENGING JOBS TO EARN MONEY
When you start Truckers of Europe 3, you will see your vehicle and the profile you own, listing what you have in the game. At the same time, this is also where you will take up all kinds of jobs and discover new things on your driveway. You will see the type of trailer you will tow and the amount of money you can get if you complete this requirement well. Once received, you will drive your vehicle to the trailer and follow the HUD to the designated location.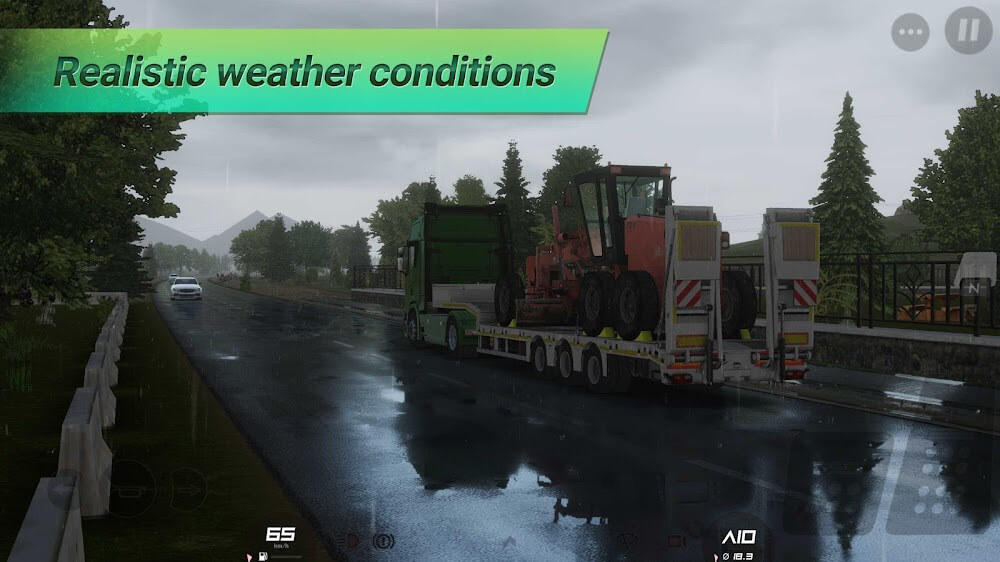 The HUD will appear in various ways, such as a detailed map in the third-person perspective or the truck's interior when you're in the driver's position. Since this is a simulation game, realistic elements are also brought to the player, such as the fuel tank or the damage you receive. These two factors require players to pay attention, affecting your transport. No one wants their truck and trailer damaged or running out of gas in the middle of the road.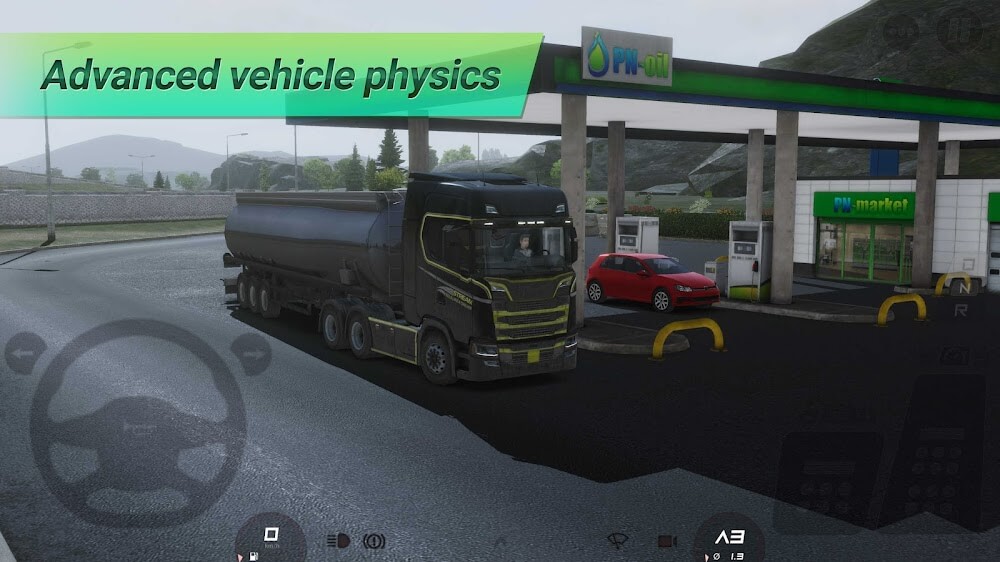 Another interesting point when you experience this game is the variety of jobs corresponding to different locations that you can go to. You will travel through many countries with different impressive environments, and it will help you satisfy your curiosity when you see new elements.
UNLOCK VARIOUS VEHICLES AND CUSTOMIZE THEM
You'll find features like truck, trailer, driver, and garage in Truckers of Europe 3, and each element has a role that you'll need to take care of. For example, a truck helps you unlock trucks with different designs, and you will undoubtedly be able to improve many elements related to it, such as color. In addition, adding new elements makes it possible to improve the truck's performance entirely, and it requires a lot of money that you need to earn.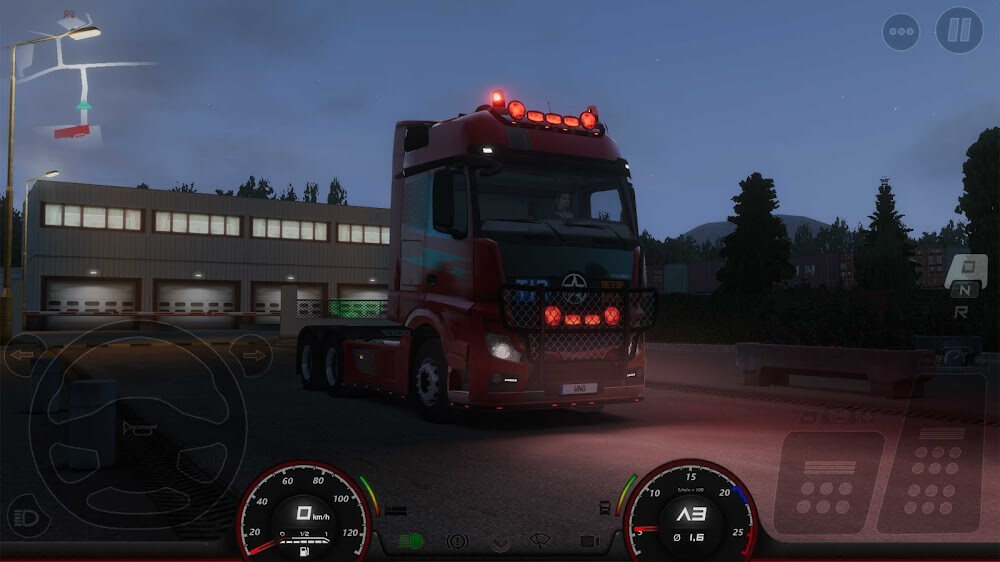 The driving experience that you experience in this game is completely captivating with many factors such as:
There are many places to be found in a vast and realistic world that you will spend time exploring.
Each mission will take you to places, and there are requirements that you need to complete if you want to receive money correctly.
You can adjust many factors so that your truck driving is stable and without any problems affecting gameplay.
Realistic factors such as the fuel tank and damage amount of the vehicle and trailer also appear that you must adhere to.
You can unlock many new elements you like for your truck through the money you earn in the game.
Truckers of Europe 3 v0.38.6 MOD APK (Unlimited Money, Fuel, Menu) Download